Doctoral Student Workshop
Last year, as part of the 11th Great Lakes NASMEI Marketing Conference, we conducted a highly useful and well-received research methods workshop on Consumer behavior. It was conducted by Priya Raghbir (Stern, New York University) and Ana Valenzula (CUNY New York). This year, the focus would be on managerial/marketing strategy.
This would be a workshop for doctoral students (PhD/FPM/Exec PhD/Exec FPM or equivalent). This workshop would be on Dec 17-19, 2018 (Mon-Wed). It is also open to assistant professors who have finished their PhDs or equivalent recently.
Please click here for the program content (tentative).
The anchor faculty would be leading researchers in this area: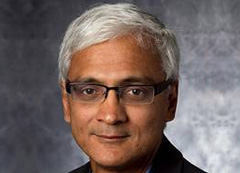 Professor Sundar G. Bharadwaj
The Coca-Cola Company Chair of Marketing
Department of Marketing
University of Georgia
Professor Rajesh Chandy
Tony and Maureen Wheeler Chair in Entrepreneurship
Academic Director, Wheeler Institute for Business and Development
London Business School
The programme would be free for those that register for and attend the 12th Great Lakes NASMEI Marketing Conference with subsidized boarding and lodging on campus. Those that are interested in attending this high quality, unique and useful workshop may please e-mail Professor Bharadhwaj. S at bwaj@greatlakes.edu.in or Professor Sridhar Samu at sridhar.s@greatlakes.edu.in latest by 20th Aug 2018. We hope to attract at least 40 PhD/FPM students, but typically, more than this number is interested. We would go by a first-come, first-served basis, therefore indicate your interest as soon as possible.