Each PGXPM cohort is by design composed of participants from diverse industries, functions and educational backgrounds, from numerous reputed organizations, so that you can benefit the most out of the peer learning experience.
Being a part of a heterogeneous cohort of mid and senior level professionals will add wider perspectives to your understanding of the industry, and help you view business from different dimensions to formulate strategies that would benefit the organization holistically. Rich peer interactions will also help you foresee opportunities and challenges of the industry better, prepare you to strategize accordingly and equip you to lead an organization sustainably.
Demographics
AGE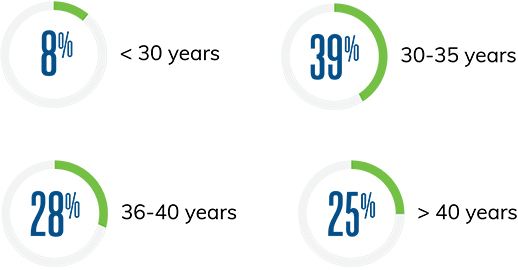 Work Experience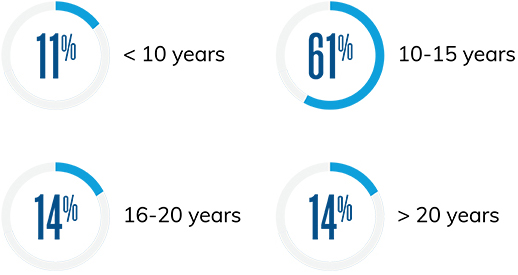 Undergraduate Degree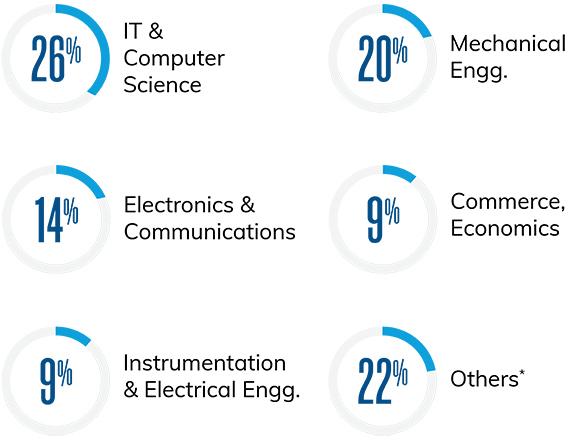 *Mass Comm, Biotech, Ceramics, Chemical, Textile, etc.
Industry Diversity
*Infrastructure, Textile, Education, etc.