Upcoming webinar: How to build a strong profile for MBA Admissions on 7th December 2023 at 6:30 PM | Register Here
Post-Graduate Program in Management
The Post Graduate Program in Management (PGPM) is the flagship one-year full-time MBA program offered by Great Lakes since 2004, custom-designed to transform high-potential professionals into competent, business-ready managers and leaders through mentorship from world-class faculty, unparalleled industry interface, and a cutting-edge curriculum.
The Great Lakes PGPM is among top ranked one year MBA programs and is meant for achievers, high performers and go-getters who want to change the world for the better. The carefully crafted MBA course is designed to develop business administration competencies, effective team-work and leadership skills to set you up for an accelerated career growth. The program experience is further enhanced by the fact that the class comprises students from very diverse backgrounds and across industries which provides incredible peer learning and sharing of perspectives based on real world experiences. The program attracts participants from leading Indian and MNC firms, many of which also sponsor candidates or offer sabbaticals. The PGPM is an AICTE approved post graduate certificate in management and is accredited by AMBA, UK, one of the world's most prestigious accreditation bodies for MBA institutes. Discover more about Great Lakes PGPM here and start your journey of transformation.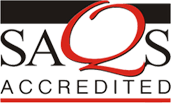 Scores
Accepted:
*

+
#
Note:
Great Lakes will be accepting NMAT 2022 onward for PGPM Admissions 2024.
CMAT 2023 will be accepted for Admissions 2024. CMAT 2024 acceptance will be confirmed based on CMAT test and results notifications.
Globally benchmarked curriculum.
Truly world class faculty.
World's renowned Management Gurus and thought leaders are a part of our Academic Advisory Council who help us continuously innovate and globally benchmark our one year PGPM curriculum.
Full time faculty with rich academic and industry experience from across the world ensure that you learn business management from the best of the best.
International visiting faculty from the best colleges for MBA in the world, the Ivy League schools such as Kellogg, Stanford, Yale, etc., provide global perspectives to our PGPM students.
Term Zero with Global Thought Leaders & Industry Doyens
In line with our motto of Global Mindset - Indian Roots, Great Lakes has consistently attracted global thought leaders to share their perspectives with the students in the past. The students of the one year program get a once in a lifetime opportunity to interact with management doyens from some of the best MBA Schools of the world like Harvard, Stanford, Booth, Yale, INSEAD, Kellogg, etc - people who have impacted management education, written textbooks and advised CEOs of Fortune 500 companies.
Every year India's leading companies vie to recruit from the PGPM Batch leading to 100% of the class getting placed consistently before the completion of the program. The recruiters represent a wide range of industries and offer diverse roles across functions. Irrespective of where they work, Great Lakers are equipped and driven to outperform with well-rounded competencies and strong values.
34
LPA Highest
Domestic CTC
84%
Students Offered
CTC above 14 LPA
21.4
LPA Average CTC
for Top 50%
Perspectives from
Global Thought Leaders
Thought leaders and industry veterans from across the world interact and share their perspectives with Great Lakers every year.
Full time member strong Business Advisory Council headed by Dr. Ratan Tata and comprising the who's who of business helps us stay connected and business relevant.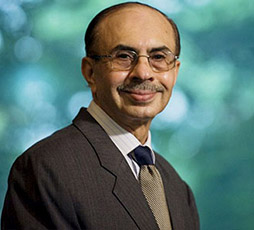 Adi GodrejChairman, Godrej Group
Vijay GovindarajanProfessor, Tuck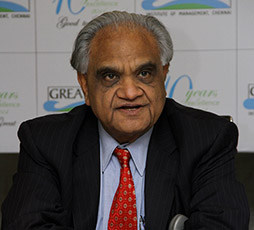 Ram CharanGlobal Thought Leader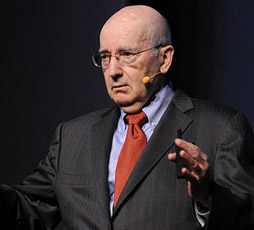 Philip KotlerProfessor, Kellogg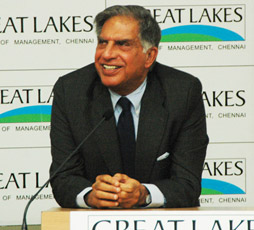 Ratan TataChairman, TATA Sons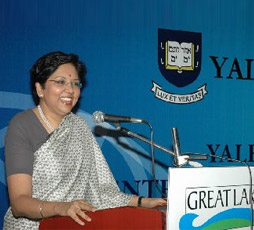 Indra NooyiEx-Chairperson & CEO, PepsiCo
The Great Lakes CXO Connect
Each year, Great Lakes hosts top executives from the world's largest organisations and most well-known brands. CXO talks present interactive sessions with business leaders on several topics which include management functions, AI, data science, digital transformation and evolving business models.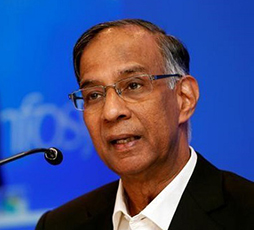 Mr. R. Seshasayee Fmr Chairman, Infosys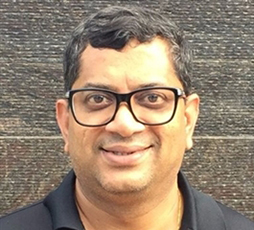 Mr. Ganesan Ramachandran MD, Accenture Strategy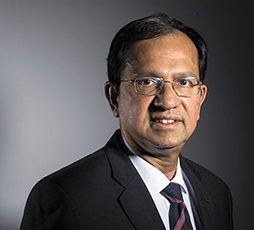 Mr. Suresh Narayanan Chairman & MD, Nestle India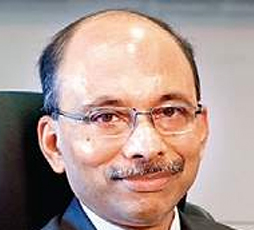 Mr. Ananth Krishnan CTO, TCS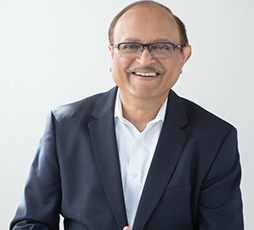 Mr. Mohan Nair SVP & CIO Cambia Health Solutions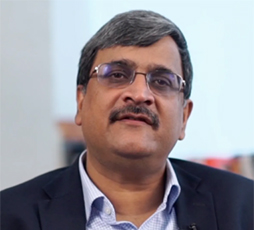 Mr. Shrijeet Mishra CIO, Aditya Birla Group
As an MBA student, experiential learning helps the participants put into action the concepts learnt in the class - be it developing leadership and managerial skills, honing strong analytical skills or understanding and analyzing business cases.
Karma-Yoga
A unique Transformational Leadership program which helps the participants develop leadership and management skills while having a lasting impact in 27 villages and lives of thousands of people.
Empirical Study
An important aspect of MBA and one-of-a-kind platform for participants to study and critically analyze a real life business problem under the guidance of seasoned industry and faculty mentors.
PGPM Class Profile 2023-24
Great Lakes actively seeks to enhance the student diversity in terms of gender as well as academic and professional backgrounds. The One Year PGPM cohort consists of students from major industry and roles ranging from Finance, Accounting, Advertising, Sales, Marketing, Consulting, Operations, Tech, Human Resources, Defence, Law, Journalism, etc.
1100+
Years Collective Experience
3.4
Years Average Experience
50+
Industries Represented
300+
Future Business Leaders
Dr. Sayantan Mitra
Dental Surgeon with a profound passion for change
Sayantan's journey, starting as a dental surgeon in a government hospital and leading to Great Lakes, was a unique path shaped by hard work and determination. His strong passion for healthcare and helping others drove him to pursue an MBA. He also excels as a district-level bowling all-rounder, achieving impressive wicket hauls.
Nishita Chowdhury
Designs, dunks, and making a difference – this architect's essence
Nishita's passion for architecture ignited during her school days, and after two years of practicing it, she recognized the importance of gaining management knowledge to not only enhance her business and leadership skills but also to enable her to make a positive impact on her community. She also enjoys playing basketball and has a fondness for singing.
Ayan Sengupta
Creative marketeer with a zeal for food and football
Ayan joined the F&B industry with a history honors degree. After working for 5 years, he gained valuable experience in client servicing and marketing consulting with luxury dining restaurants. His decision to pursue an MBA was a natural step for him to continue discovering new passions.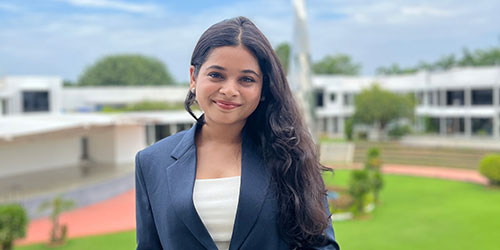 Anshu Bisen
An Analyst & a Bharatnatyam dancer
Anshu is driven by creativity and curiosity. Harnessing these qualities, she made the choice to enroll in Teach for India's two-year fellowship program. She leveraged her learnings at TFI as she joined ZS Associates as an Analyst. Additionally, she actively engaged in inter-school debate competitions and was a part of various dance troupes.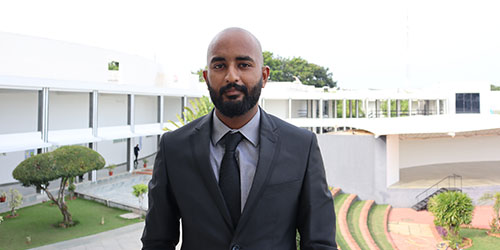 Rohit Sri
Psychology professor turned management professional
Having served as an Assistant Professor for 5 years, Rohit had become a beloved figure among his students with his enthusiasm for teaching and dedication to his work. He aspires to extend his fervor to the realm of business. Alongside his academic pursuits, he indulges in his passion for anime, gaming, basketball, and philosophical reading.
Rijubon Sarmah
Food tech executive with a love for photography
Having been engaged in the manufacturing processes of well-loved snacks such as Bingo Potato chips and Yippee Noodles during his tenure at ITC Ltd Food Division, Rijubon's passion for the food industry continues to flourish. Now, at GreatLakes, he aims to broaden his horizons and acquire invaluable business acumen. Additionally, he is a proficient Tabla player and possesses a fervor for photography.
Ayush Bhatia
Risk consultant with a passion for travel
Ayush landed his first consulting job at the age of 20 and with his unwavering spirit and determination to explore new industries, he was able to thrive in this domain even without prior experience.Today, Ayush is committed to acquiring new knowledge and skills during his MBA journey. He is incredibly curious about what the future holds for him. Additionally, Ayush has a passion for swimming and cooking.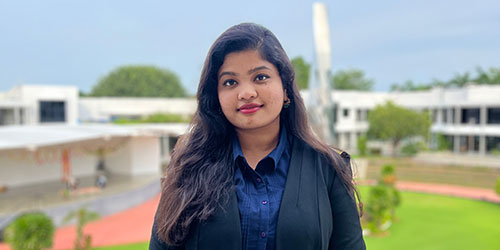 Apoorva Ganta
Software engineer with a keen interest in History
After working for two years as an Automation Tester at TCS and actively participating in CSR activities, she discovered her passion for leadership and mentoring. To nurture this passion, she made the decision to pursue an MBA, driven by the desire to learn something new each day and evolve into the best version of herself. Apoorva also finds joy in playing badminton and cooking.
Alumni
Our Great Lakes PGPM alumni now occupy top-tier positions in renowned brands within India and abroad. Witness their remarkable journeys and their success stories.
"One year at Great Lakes with experiential learning, multiple team projects and deadlines trains you well for the highly demanding leadership roles"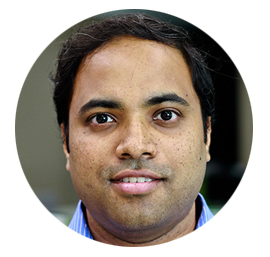 Allen Titto
Class of 2009
Head, Business Consulting Group,
ZS Associates India