Upcoming Webinar: Why a one year MBA is best for people with experience? | 2nd Feb 2023 | Register Here
Post-Graduate Program in Management
The Post Graduate Program in Management (PGPM), is the flagship full-time MBA program offered by Great Lakes since 2004. The PGPM is a one year MBA program custom designed to help transform high potential professionals into competent business ready managers and leaders with mentorship from world class faculty, unparalleled industry interface and cutting-edge curriculum.
The Great Lakes PGPM is among top ranked one year MBA programs and is meant for achievers, high performers and go-getters who want to change the world for the better. The carefully crafted MBA course is designed to develop business administration competencies, effective team-work and leadership skills to set you up for an accelerated career growth. The program experience is further enhanced by the fact that the class comprises students from very diverse backgrounds and across industries which provides incredible peer learning and sharing of perspectives based on real world experiences. The PGPM is accredited by AMBA, UK, one of the world's most prestigious accreditation bodies for MBA institutes. Discover more about Great Lakes PGPM here and start your journey of transformation.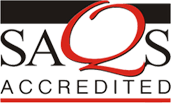 Globally benchmarked curriculum.
Truly world class faculty.
World's renowned Management Gurus and thought leaders are a part of our Academic Advisory Council who help us continuously innovate and globally benchmark our one year PGPM curriculum.
Full time faculty with rich academic and industry experience from across the world ensure that you learn business management from the best of the best.
International visiting faculty from the best colleges for MBA in the world, the Ivy League schools such as Kellogg, Stanford, Yale, etc., provide global perspectives to our PGPM students.
Term Zero with Global Thought Leaders & Industry Doyens
In line with our motto of Global Mindset - Indian Roots, Great Lakes has consistently attracted global thought leaders to share their perspectives with the students in the past. The students of the one year program get a once in a lifetime opportunity to interact with management doyens from some of the best MBA Schools of the world like Harvard, Stanford, Booth, Yale, INSEAD, Kellogg, etc - people who have impacted management education, written textbooks and advised CEOs of Fortune 500 companies.
Every year India's leading companies vie to recruit from the PGPM Batch leading to 100% of the class getting placed consistently before the completion of the program. The recruiters represent a wide range of industries and offer diverse roles across functions. Irrespective of where they work, Great Lakers are equipped and driven to outperform with well-rounded competencies and strong values.
32.3
LPA Highest
Domestic CTC
83%
Students Offered
CTC above 14 LPA
21.7
LPA Average CTC
for Top 50%
Perspectives from
Global Thought Leaders
Thought leaders and industry veterans from across the world interact and share their perspectives with Great Lakers every year.
Full time member strong Business Advisory Council headed by Dr. Ratan Tata and comprising the who's who of business helps us stay connected and business relevant.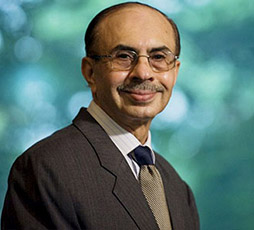 Adi GodrejChairman, Godrej Group
Vijay GovindarajanProfessor, Tuck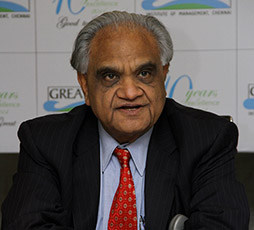 Ram CharanGlobal Thought Leader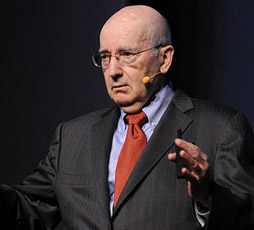 Philip KotlerProfessor, Kellogg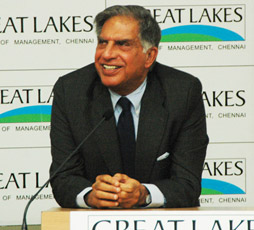 Ratan TataChairman, TATA Sons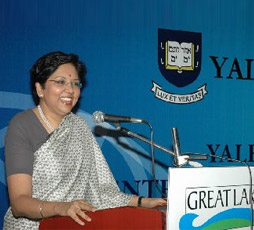 Indra NooyiEx-Chairperson & CEO, PepsiCo
The Great Lakes CXO Connect
Each year, Great Lakes hosts top executives from the world's largest organisations and most well-known brands. CXO talks present interactive sessions with business leaders on several topics which include management functions, AI, data science, digital transformation and evolving business models.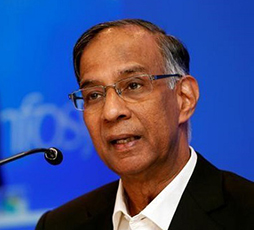 Mr. R. Seshasayee Fmr Chairman, Infosys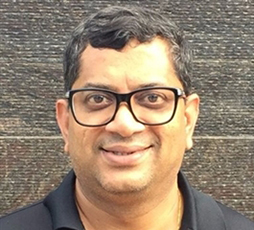 Mr. Ganesan Ramachandran MD, Accenture Strategy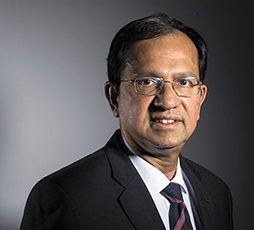 Mr. Suresh Narayanan Chairman & MD, Nestle India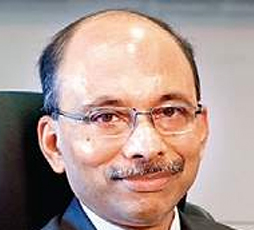 Mr. Ananth Krishnan CTO, TCS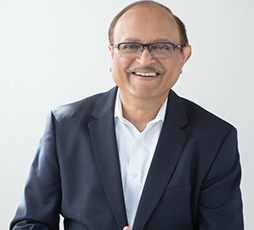 Mr. Mohan Nair SVP & CIO Cambia Health Solutions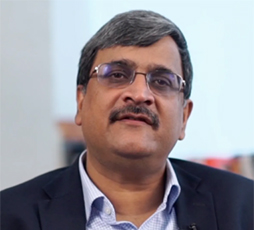 Mr. Shrijeet Mishra CIO, Aditya Birla Group
As an MBA student, experiential learning helps the participants put into action the concepts learnt in the class - be it developing leadership and managerial skills, honing strong analytical skills or understanding and analyzing business cases.
Karma-Yoga
A unique Transformational Leadership program which helps the participants develop leadership and management skills while having a lasting impact in 27 villages and lives of thousands of people.
Empirical Study
An important aspect of MBA and one-of-a-kind platform for participants to study and critically analyze a real life business problem under the guidance of seasoned industry and faculty mentors.
PGPM Class Profile 2022-23
Great Lakes actively seeks to enhance the student diversity in terms of gender as well as academic and professional backgrounds. The One Year PGPM cohort consists of students from major industry and roles ranging from Finance, Accounting, Advertising, Sales, Marketing, Consulting, Operations, Tech, Human Resources, Defence, Law, Journalism, etc.
1100+
Years Collective Experience
3.4
Years Average Experience
50+
Industries Represented
300+
Future Business Leaders
Meet the Class of PGPM 2023
Vagish
Indian Navy Pilot who loves bike riding, and photography
From whimsical adventures flying the Pilatus PC 7 MK2 for the Indian Navy, Vagish wanted to pursue an MBA to get into a strategy consulting role. After serving in the Navy, his driving force to pursue the PGPM at Great Lakes was the industry-ready curriculum and management competencies that he would develop. Vagish aims to specialize in strategy.
Shireen Choudhary
Architect who designed the Bengaluru Metro
Shireen has worked in the real estate space for 7 years prior to her MBA and led design operations for high-impact projects pan India. She wants to move to Consulting and leverage her MBA skills along with the data-driven decision-making approach that Great Lakes teaches. Her artwork has been featured by Google on their Instagram handle too!
Archit Jain
Turning his love for sports into a profitable idea
A sports fanatic at heart, Archit turned his passion into his entrepreneurial venture when he founded Playspace, an organization that offers a means for sports enthusiasts to find places and opponents to play sports with. He created the first cricket arena in Jaipur and was able to build on problem-solving and analytical skills while working on his startup.
Muralidharan G
Aerospace engineer with a passion for Operations
Having landed project management roles early on, Murali has worked across roles and responsibilities that have enriched his personnel skills. Alongside Operations, he also wishes to minor in Finance and Marketing. A movie buff and a language lover, he enjoys watching movies in all languages!
M Soumya
Avid reader with a financial risk appetite
Soumya has worked for 4 years of experience in EY's financial risk consulting practice on digital transformation projects across industries. Wanting to pivot to product management roles, Soumya aims to collaborate with cross-functional industry experts to create minimum viable products. She is also fond of reading psychological thrillers and cooking.
Sudeep Pandey
Data Engineer who loves Trekking and Photography
With a special interest in AI and Data Analytics, Sudeep is looking to pursue a career in business strategy. He looks to find ways to integrate technology with day-to-day business processes and customer acquisition. He likes to explore new things very often and believes the MBA will enable him to learn the know-how of businesses and how decisions are made.
"One year at Great Lakes with experiential learning, multiple team projects and deadlines trains you well for the highly demanding leadership roles"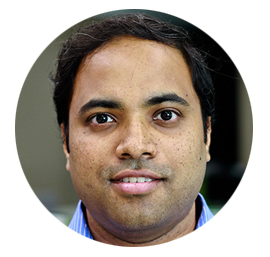 Allen Titto
Class of 2009
Head, Business Consulting Group,
ZS Associates India