Corporate Learning & Development
In times of uncertainty and complexity, invest in broadening your horizons. Discover where Great Lakes' Executive Education can take you, your team and your organisation.
With technology and innovation reshaping the global business landscape at an incredible pace, businesses and leaders need to be more agile than ever before. Transform your organisation by partnering with Great Lakes Institute of Management for tailor-made programs which are designed to deliver quantifiable outcomes for your business.
Every year we work with over 30 organisations, to understand their requirements. We follow it up with a plan to create a rigorous curriculum and pedagogy to ensure that the program adds value to the organization and its employees. The program is focused on preparing your employees to rise to emerging challenges and opportunities. Beyond that, it empowers you to be a pioneering change maker in managing a business in today's disruptive age.
Well placed to deliver new thinking and best practices from the region, our programs expand views on strategy and leadership and prepare you to excel in Indian as well as global environments and adapt to every new wave of change.
Management Education Designed for Impact
Be open to change, innovation and big thinking. To new experiences and diverse perspectives. We offer a rich and innovative portfolio programs, including hybrid, live virtual and online, bringing the Great Lakes experience to our participants in India and across the globe. With an unrivalled ability to deliver quality learning, and campuses in Chennai and Gurgaon, we equip individuals, teams and organisations with the skills they need to thrive.
Our Work With Organisations
Together, we design and deliver learning solutions uniquely tailored to your organization and challenges

A 16-day residential program in 4 modules, 4 days each tailor-made for high performing managers who manage a portfolio of INR 1000 Crores. The aim of the program is to create vibrant managers who understand the linkage between their immediate circumstances and a dynamic global economic scenario.

A 60-day residential induction program for two batches of RBI's direct recruit officers offering comprehensive management tools tailored to suit the needs of personal bankers.

An 11-day young talent program designed to develop functional capabilities for young managers. The program covers cost leadership, process excellence, design thinking and innovation as well as promoting a high-performance culture within a team.
Read More
Executive Education Courses
Do you represent an organisation with significant demands and aspirations, or are you aiming to transform your team's output? Our world-class courses and global thought leaders will help you achieve your goal.
Building Digital Capability
Preparing Functional Managers for
Strategic Roles
Building High-Performance Teams
Finance for Non Finance Professionals
Strategy Workshops and
Deepening Functional Skills
Customised Post-Graduate Programs
Corporate Learning and Development Faculty
Dr. Suresh Ramanathan
Dean & Principal, Great Lakes Institute of Management
Dr. Bala V Balachandran Distinguished Professor of Marketing & Strategy
Dr. Vidya Mahambare
Professor of Economics
Chairperson, UB-GL Centre for Banking Excellence
Dr. Suresh Srinivasan
Professor of Strategy and Accounting
Great Lakes Institute of Management
Dr. Trichy Krishnan
Professor of Marketing
Great Lakes Institute of Management
View Our Complete Faculty List
Client Impact
We help organisations innovate from the inside and transform your business. Find out more about how we can collaborate towards your future.
Shailen M. Merchant PGXPM Class of 2014, HR Head, Chola MS General Insurance Co. Ltd.
Mr. Rakesh Singh, Vice President and Mr Muruganandam, President – India Cements Ltd.
Hear What our Participants Have to Say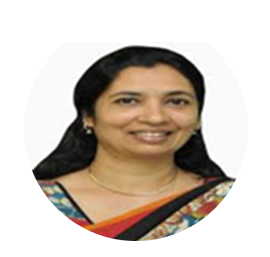 Ms M F FebinHead, Proposals and Business,
L&T Construction
A well organized and delivered program, specially customized for L&T. It was a well-planned and incredibly designed program. They were a group of great faculties who had good depth of knowledge in every module and made sure the best reach us. Also, they were very supportive and approachable and very enthusiastic. Great Lakes have performed more than expected and the management took immense care and provided so much support whenever needed – especially during fasting in Ramadhan month.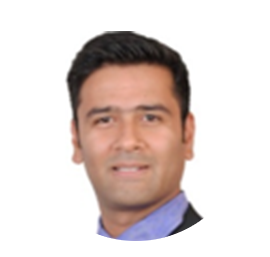 Mr Ganesh Ramkumar
Head – State Street HCL Services
I someway correlate the success here to the way we incubate our leaders back home in the business growth. We are able to position ourselves much better professionally, internationally with our client; to be able to promise them the success they're looking for.
Mr K IyappanRegional HR Head – South Asia,
Hanon Systems
Different modules like Innovation and Creativity, Strategic Thinking, Leadership and Influence, Financial Acumen are designed for the needs of our organization. Faculty members have taken care to ensure every participant is able to understand the concepts vividly and able to absorb the learnings elaborately.
Read More
Our Clientele





Top Ranked MBA Program.
3rd
BY OUTLOOK INDIA TOP STANDALONE INSTITUTION
9th
BY BUSINESS WORLD ONE YEAR PROGRAMS
9th
BY BUSINESS INDIA TOP B-SCHOOLS
23rd
BY NIRF TOP INDIAN B-SCHOOLS
Corporate Learning & Development Highlights
75
Number of Companies Impacted
3795
Number of Participants
463
Number of Case Studies used
752
Number of Participants Assessed on DISC
Contact Us
Whether you are an organisation or a group, looking for a programme, get in touch and we will help find the best solution for you.
Mr. B.N.Jayaprakash
Associate Vice president- Corporate Learning & Development
[email protected]
/ +91 98407 63106
Mr. Ritesh Krishnamurthy
Associate Vice President – Corporate Learning & Development
[email protected]
/ +91 77600 17976