MBA in Technopreneurship and AIMLA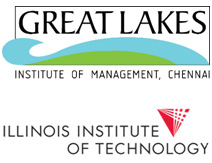 While the growth of Technology has been changing our lives continuously over the years, the emergence of applications of Artificial Intelligence, especially machine learning has brought in a paradigm shift in our everyday lives and the way we businesses operate. Today, it is no longer about running a business, it is about exploiting technology to the fullest to create cost-effective and at the same time profitable solutions to the customers, while maintaining the customer delight factor intact. This is where the world is moving from entrepreneurship from Technopreneurship.
In simple terms, Technopreneurship is the merging of Technology prowess and entrepreneurial skills. This process of Technopreneurship promotes and enables startups, which in turn improves the socio-economic picture of a particular region. The fastest revolution is Technological and most of the start-ups globally today are tech based. Different streams like Marketing, Finance or operations can no longer function independently, these are entwined with technology.
India being the 3rd largest and the youngest start-up nation globally with 70% of the founders below 35 years of age, the country is looking at approximately 12000 new Tech based start-ups by 2020. It is also estimated Artificial Intelligence alone has the potential to add $957 BN to India's economy by 2035. With a staggering rise in the tech based start-ups, the need to gain a real-time and first-hand experience on Technopreneurship has never been more important than now.
Program Highlights
| | |
| --- | --- |
| Duration | 11 Months (Blended: 5 Weekend residencies at Chennai, online learning for 5 months, 6 to 8 weeks residency at Chicago) |
| Delivery Format | Blended (Weekend Classroom Sessions + Online Learning) |
| Cities/ Centers (India) | Great Lakes Institute of Management campus, Chennai, Tamil Nadu |
| Cities/ Centers (US) | Stuart School of Business, Illinois Institute of Technology, Chicago, USA |
| Course Recognition | AACSB (Association to Advance Collegiate Schools of Business) International |
| Eligibility | Graduates with minimum 50% marks and 4 years of full time work experience |
| Certification/ Degree | Certification from Great Lakes Institute of Management and a full-fledged MBA degree from Illinois Institute of Technology, Chicago, USA |
Offered in collaboration by two Top ranked B-Schools
Great Lakes is the youngest B-School in India to have received the AMBA accreditation. The institute and its programs have been consistently ranked among the top 10 in the country by reputed rankings conducted by Outlook, Business World, Business India and Business Today. Great Lakes is also ranked No.1 in the country for its Analytics program. IIT Chicago is ranked 6th in the U.S and the only business school in Chicago with a Marketing Analytics and Communication program—emphasizing data-driven methodologies.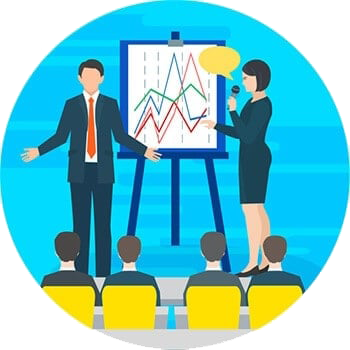 Innovative and industry relevant curriculum
Exposure and deep insight into various cutting edge technologies through case studies, panel discussion, peer discussion and guest lectures conducted by both Great Lakes and IIT Chicago. The choice to major in Technopreneurship or AMLA (Artificial Intelligence, Machine Learning & Analytics) with sufficient depth but tailor-made to the needs of the current day entrepreneur. The goal is to provide an experiential learning atmosphere.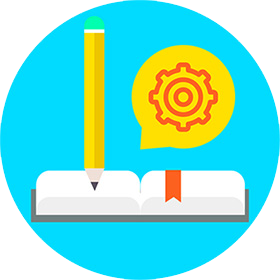 Capstone project
Capstone project module at IIT Chicago that culminates in a robust prototype with assistance from the University's Engineering, Design and Management schools. Guided and structured, hands-on experience from idea generation to MVP to prototype development with strong emphasis on market involvement at each stage.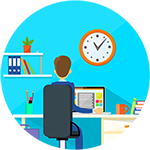 Global Faculty and expert sessions
The faculty pool of Great Lakes and IIT Chicago consists of top academics from across the globe. Besides the classroom sessions, a lot of guest sessions by entrepreneurs and chartered members of TiE Chennai and Chicago chapters, Angel Investors and VCs are included in the program to help the partipants inculcate and develop greater appreciation of Entrepreneurship and startup methodologies being evangelized.
Choice of Major
The MBA Degree offered by Stuart School of Business of IIT will be in either of Technopreneurship or AIMLA (Artificial Intelligence, Machine Learning & Analytics)
Hands on exposure
Students become well versed in the lean startup' methodology and design thinking, proven to improve the product-market fit of innovations and successful commercialization of startups.
Admissions
MBA in Technopreneurship & AIMLA has single intake in a year (August-September) and the admission process starts in April. Interested candidates need to fill up and submit an online application form. Shortlisted candidates will be informed about the interview. Mode of the interview will be one-one.
Download the e-brochure for free from the below link. For any queries related to this program, please write to us at admissions.techno@greatlakes.edu.in or call +91 8939495356
What our participants have to say?
Learning at Great Lakes was a Game changing experience for me. A one year course means I am back into Job market very soon but also Business ready. The topics were hand pick and precisioned for individuals who aspire to become Technopreneur. The highlights of the course were the world class Faculties and their thirst for knowledge. They make the classes so energetic and interesting. Though the course splitter into residencies, you won't feel that you are away from the college. The faculty's make sure that you are kept fully loaded with studies and assignments.
NAMBIRAJ
Robert Bosch Engineering and Business Solutions Limited
The Technopreneurship program at Great Lakes has exceptional quality of teachers and helped me gain tremendous knowledge about many aspects of business. This course opened my mind to numerous new fields, both multiple and complementary, which triggers the desire to invest oneself even further.
It taught me what I needed for my new career orientation and gave me opportunities much more than what I expected. Apart from the approach and conceptual tools, I particularly appreciated the sharing of real life experiences and the various amazing guest lectures from renowned entrepreneurs.
Meera Tony
IBM