Distinguished Thought Leader Series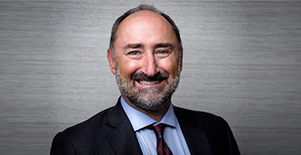 We are delighted to welcome Dr. Simon Galpin to Great Lakes as part of the Distinguished Thought Leader Series. Dr. Galpin will be speaking on 'Recent trends in FDI promotion in a post COVID world, and the implications for millennials'. The event will take place on 15th March, 2021.
Dr. Galpin serves as a senior advisor to governments, corporates and universities on economic development policy. He has been actively involved in developing the Startup ecosystems in Asia and the Middle East and enjoys mentoring entrepreneurs.
As Managing Director of the Bahrain Economic Development Board (EDB), Dr Galpin led the transformation of the Board into a full-service investment promotion agency and as a catalyst for economic diversification and regulatory reform. Over a five year period the EDB delivered a four-fold increase in the number investors supported per year, resulting in record FDI flows and jobs created.
Prior to joining the EDB, Simon spend over 20 years in Hong Kong. During his time as the Director-General at Invest Hong Kong, the Special Administrative Region was ranked second as a recipient of Global FDI flows and attracted record numbers of regional headquarters. He went on to launch the StartmeupHK initiative, which helped kick-start the start-up and fintech movement in Hong Kong.
Dr. Galpin began his economic development career with Scottish Enterprise, in Glasgow – at that time Europe's largest development agency. Dr. Galpin is a Doctor of Juridical Science and holds in Masters Degrees in Business Administration, Local Economic Development and International Business Law.