Great Lakes Institute of Management hosted its Annual Management Conclave 'Sapience - 2016' at USI Auditorium, New Delhi on October 20th, 2016. The theme of the conclave was – "Building Sustainable Businesses through Profitable Growth ". The conclave was graced by the presence of Mr. Hitesh Oberoi, Co-Promoter, Managing Director & CEO, Info Edge India Ltd. as the Chief Guest and Keynote Speaker. The conclave also witnessed 23 eminent industry leaders participating in the panels and discussing sectors of the economy where sustainable growth is desirable.
Mr. Hitesh Oberoi : Building Sustainable Businesses Through Profitable Growth
In the keynote adress, Mr. Hitesh Oberoi, Co-promoter, Managing Director and CEO - Info Edge (India), highlighted the challenges faced by the companies in being profitable. He also shared with the audience, his journey at Info Edge to list down a few aspects that a business should focus on, to make it profitable. He also questioned the audience, "Does your idea have legs to sustain the business marathon for ten good years?" while talking about the importance of worthy ideas for profitable businesses. He stressed the importance of investing in technology for a business to get the competitive edge. He concluded by explaining how having how good people and team around you helps in building sustainable businesses. In short, Mr. Oberoi's speech laid down a bunch of ground rules to establish profitable businesses.
The keynote session was followed by panel discussions by eminent industry leaders on key initiatives that could drive sustainable growth in the areas of Internet Business, Financial Services, Analytics & Renewable Energy. Each panel had 4-5 members plus a moderator. Each panel discussion was preceded by a 10 minute presentation by a Great Lakes student introducing the topic and summarizing the context for the panel discussion to follow.
Panel Discussion : Internet Business - Shift In Focus From Cash Burns To Profits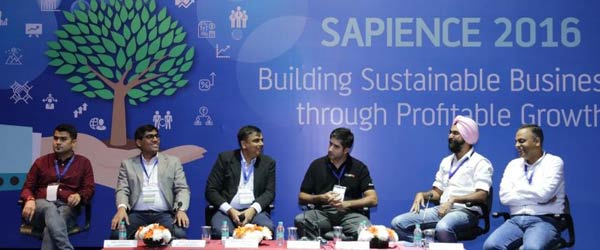 The first panel discussion focused on how the Internet business has shifted from growth to monetization. The panel expressed that unit economics model is one way through which these companies can focus on making profits. The panel also proposed a view that profitability and growth are cyclical events that are due to happen in the course a business. Further, the panel highlighted that profitability can be achieved by a company in the long run. The panel also talked about the events like infinite money, pressure of new players in the market and new innovations which have been a game changer and is now disrupting the E-commerce. Discussions were made on shift in focus from growth to predicting the future. It was made relevant from the discussion that the industry is now more concerned about quality of content and listing they make available to their customers. The panel also talked about the recent acquisitions and how it has brought peace and value-add to the table and concluded the discussion on a note that for the companies to construct a sustainable business profitability has to be shifted as one of the most important metrics. .
List of Panelists (Internet Business) :
Vikrant Mudaliar, Chief Marketing Officer, Yatra (Panel Moderator)
Amit Tewari, Chief Operating Officer, Quikr
Irwin Preet Singh Anand, Chief Operating Officer, OLX
Rishabh Malik, Co-founder & VP - Business Development, Droom
Ankur Dhawan, Chief Business Officer, Prop Tiger
Nitin Kochhar, VP – Category, Shopclues
Panel Discussion : Financial Services – Growing The Market While Lowering Costs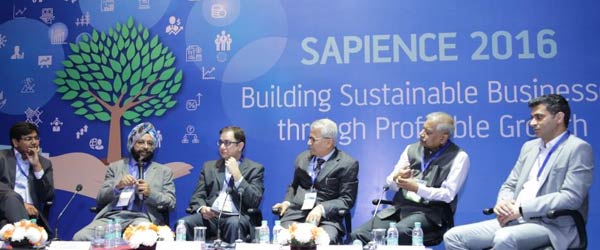 The second panel discussion was focused on emergence of Fintech services in India and its impact on India's economic growth. Discussion started with few financial statistics related to Indian payment settlement trend, which revealed how India is set for this peculiar revolution. The experts in the panel talked about financial illiteracy prevailing in India due to which major population of people are still unbanked. Discussion lead to having a strong infrastructure ready where financial services and technology can go hand in hand. As there is insufficient set ups made for the usage of cards/ machines so is the major population still not educated about them. Panel concluded by saying only when Indian infrastructure is made efficient and the people made aware about technology in financial services only then can India make use of Fintech services or the conventional banks can be threatened against Fintech.
List of Panelists (Financial Services) :
Ahindra Chakrabarti, Professor & Program Director, Great Lakes (Panel Moderator)
Rajpal Duggal, Group President – Long Term Strategy & Planning, Oxigen
Abhishek Bondia, Co-founder, SecureNow
Rajat Mathur, Sr. Vice President – Products, Marketing & Strategic Partnerships, GE SBI Cards
Subho Ray, President, Internet & Mobile Association of India (IMAI)
Bhupesh Arya, Sr. Vice President, DHFL Primarica Insurance Ltd.
Panel Discussion : Analytics – Uncovering Insights To Drive Profitability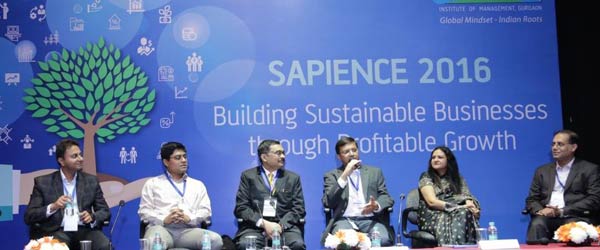 The third panel started the discussion with the how analytics has extended its spectrum across verticals to provide valuable insights that can be used in formulating the strategies for companies in order to differentiate themselves. The panel also discussed about analytics being a way to go ahead with optimization but at the same time the analyst should know the art of sampling as less is always better. The panel provided a few use cases wherein the incorporation of analytics came in handy to improve the return on investment (ROI) thereby contributing to profitable businesses. The panel also laid emphasis on how the quality of the analytics research is important while proposing the new insights. The panel suggested that clear knowledge about the problem and collection of relevant data are the most important aspects to improve the quality of research. The panel closed the discussion with the new technologies growing in the field of analytics and how one should imbibe them with an open mind in order to go up the value chain.
List of Panelists (Analytics) :
Vishal Aggarwal, Senior Director, Cognizant Technologies (Panel Moderator)
Nitin Aggarwal, Vice President, Smart Cube
Nanak Banerjee, Vice President – Data Analytics, RateGain
V Shekhar Avasthi, Chief Data Scientist & Principal Consultant, Facts N Data
Swati Jain, Vice President – Decision Analytics, EXL Service India
Vivek Pran Chowdhury, Managing Consultant, IBM
Panel Discussion : Renewable Energy - Unravelling The Riddle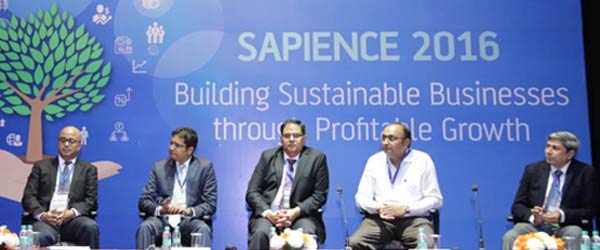 The panel initiated the discussion with the point that 2022 will be the deciding factor if the tempting potential of India's renewable energy could be profitable or not. Panel discussed about the future of renewable energy where everyone would be able to harvest their own energy. Discussion was made on how earlier energy projects were targeted for big pockets but with the advent of new policies related to generation the cost of generating renewable energy has gone down considerably. Panel concluded the discussion with impact of Green corridor in reducing the costs but not much influence on profit margins and whether this would motivate companies to still generate energy at higher costs.
List of Panelists (Renewable Energy) :
Ravi Segal, Managing Director, GE Energy Consulting (Panel Moderator)
Ashootosh Sharma, Director, Equis Funds
Sandeep Das, Principal Consultant & Renewable Energy Expert, Feedback Infra
Prodyut Mukherjee, Assistant General Manager, IDAM Infra
Gagan Pal, Vice President - Operations, TATA Power