PGDM Interim Placement Report
PGDM 2019-21 Interim Placement Report
The campus placement process for the PGDM Class of 2021, witnessed participation from prominent recruiters from diverse sectors such as Aditya Birla, Bank of America, Barclays, Chola MS, ICICI Bank, Deloitte, Gartner, KPMG, Cognizant, Salesforce, Infosys, Tech Mahindra, Wipro, Hyundai Motors, Schneider Electric and Xiaomi India to name a few. The PGDM Class of 2021 had a great placement season with about 95% of the batch placed by April 2021 despite a 30% increase in the class size over the previous year. The Avg. CTC offered to the Class of 2021 was 9.02 lakhs p.a. while the highest domestic CTC was 15.5 Lakhs p.a offered by a multinational consulting firm.
Students were offered varied roles across Consulting, Financial Services, IT/ITES, Internet Business, Research, Manufacturing, EdTech, Auto, Real Estate, FMCD and Analytics sectors. IT/ITES (27%) was the largest recruiting sector followed by BFSI (21%), Internet Business (17%), Consulting (14%) and Research (8%).
The various profiles offered to the batch were as Management Trainee, Analyst, Business Development Manager, Operations Manager, Customer Success, Account Manager, Functional Consultant, Risk & Financial Advisory, Research Consultant, Project Management, Strategy & Transformation Consultant, Presales, Sales & Digital Marketing. Sales & Marketing was the dominant function of recruitment with 37% followed by Finance (27%), Consulting (12%) and General Management (8%).
Industry Classification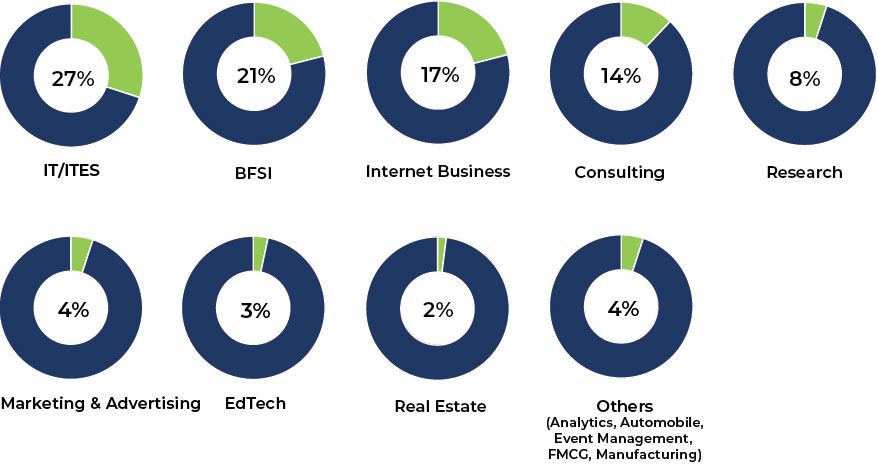 Function Classification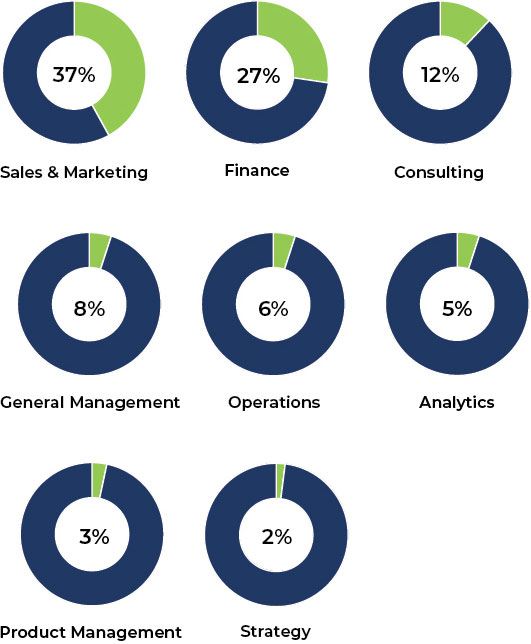 Average Salary Bracket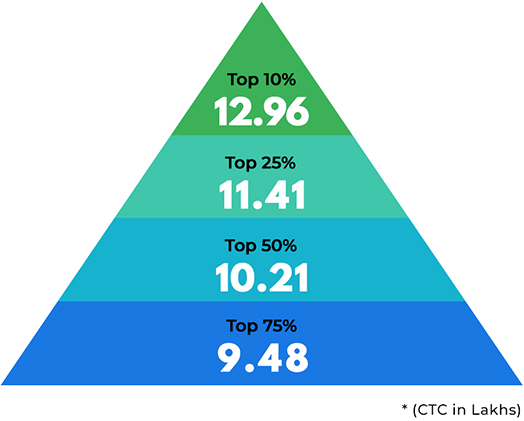 Salary Range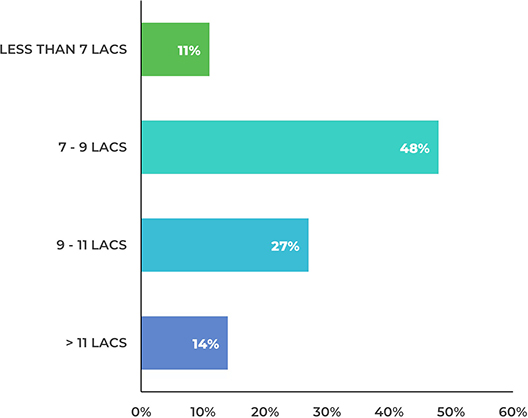 PGDM 2019-21 Participating Companies*
SECTOR
RECRUITING COMPANIES

Banking & Financial Services

Aditya Birla, AffordPlan, Bank of America, Barclays, Chola MS, ICICI Bank, IDFC First Bank

Consulting

Deloitte USI, Euromonitor International, Gartner, KPMG India, KPMG KGS, ZoomRx

Internet Business

Darwinbox, Delhivery, Great Learning, NoPaperForms, Sify Technologies, Testbook

IT/ITES

Cognizant, Hexaware, Infosys, Newgen Software, Salesforce, Tech Mahindra, Vinculum Group, Wipro (DoP)

Others
(Analytics, Real Estate, Auto, Events, FMCD, Research, Manufacturing)

Bridgei2i, Cians Analytics, Datawrkz, Hyundai Motors, Infopro Learning, NetElixir, Schneider Electric, WeddingWire, Xanadu Realty, Xiaomi India
Notes:
List of participating companies is partial
All figures are of CTC which includes fixed salary, variable incentives and benefits
Archived Placement Reports