ADMISSIONS

ACADEMICS

STUDENT LIFE

Placements
PGPM 2020-21 Interim Placement Report
The PGPM Class of 2020-21 had a great placement season with about 90% of the batch already placed by April 2021 within 9 months of the start of the program. The season witnessed participation from a diverse set of recruiters across industries including marquee recruiters like Deloitte, Accenture, ZS Associates, Cognizant, KPMG and first time recruiters like Infosys, Chola MS, Vinculum, Helioskart.
Dr. Debashis Sanyal, Director, Great Lakes Institute of Management, Gurgaon, said, "The wholehearted participation by old and new recruiters in the placement process during challenging times such as these is a testament to the faith of the recruiters in the institute and the program."
The average CTC of the batch was INR 12.15 Lakhs while the highest Domestic CTC was INR 18.83 Lakhs offered by a multinational consulting firm. IT/ITES (47%) was the largest recruiting sector followed by Consulting (26%). Many consulting majors such as ZS Associates, Deloitte, KPMG and Accenture hired from the PGPM program. There was also a jump in participation from Internet Businesses this season. Analytics also had a strong presence with firms such as Virtusa, Cartesian Consulting, Bridgei2i hiring from the batch.
Dr. Umashankar Venkatesh, Professor - Marketing, Great Lakes Institute of Management, Gurgaon, said, "The focus of the PGPM is to create decision makers who can succeed in the increasingly dynamic world of business, with foresight, expertise and fortitude. It is heartening to see Great Lakers being hired for key roles across organizations and the impact they are creating in organizations they are being recruited into."
The 2020-21 placement season also saw a diverse portfolio of roles being offered across domains. Majority of the roles offered were in the Consulting domain (32%) followed by Sales & Marketing (21%). There was also a considerable hike in the product management roles offered by recruiting firms. Offers in analytics were both from pure play Analytics consulting firms as well as non-Analytics firms such as Vinculum and Helioskart.
Business Analyst, Senior Business Consultant, Functional Consultant, Business Operations Consultant, Product Specialist, Project Manager, Research Associate, Deputy Branch Head, Senior Account Manager, Product Manager, Business Development, Management Trainee were some of the profiles offered to the PGPM Class of 2021.
Ms. Shailaja Sharma, Sr. Associate Director & Head - Corporate & Career Services, Great Lakes Institute of Management, Gurgaon, said, "The fact that many students were picked up for consulting roles indicates the quality of talent, maturity and problem solving skills the PGCM graduates demonstrate."
Industry Classification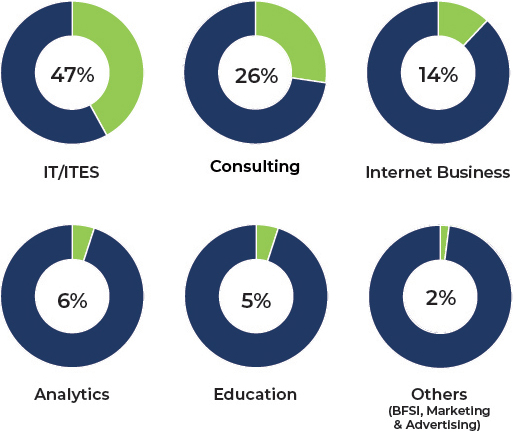 Function Classification
Average Salary Bracket
Salary Range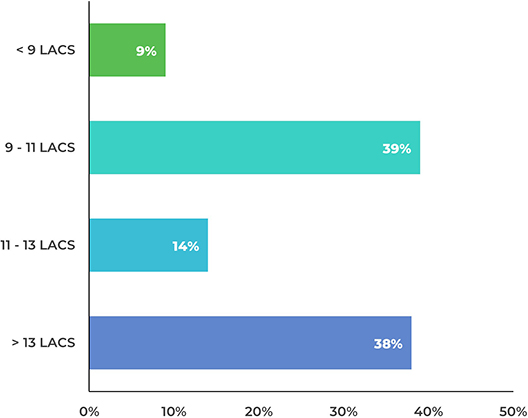 PGPM 2020-21 Participating Companies (Gurgaon Campus):
SECTOR
COMPANIES

Consulting

Accenture, Deloitte India & USI, Euromonitor International, ZoomRx, ZS Associates

IT/ITES

Cognizant, Docmation, Infosys, Infozech, Josh Technology, KocharTech, Newgen Software, Vinculum Group, Virtusa

Internet Business

Darwinbox, Great Learning, Helioscart, NoPaperForms, Sify Technologies

Others
Analytics, Education, BFSI, Marketing & Advertising

Aakash Educational Services, Cartesian Consulting, Chola MS Risk Services, Datawrkz, NIIT Ltd
Note:
This is an interim report & will be updated post completion of placement process
List of participating companies is partial
All figures are of CTC which includes fixed and variable components.
Archived Placement Reports