Admissions

Academics

Student Life

Placements
PGDM 2022 PLACEMENT REPORT
The campus placement process for the PGDM Class of 2022, witnessed an excellent season with 100% placements by December 2021. The season saw participation from prominent recruiters such as Bank of America, Byju's, Cognizant, Darwinbox, Deloitte, Droom, Gartner, Genpact, Great Learning, Infosys, Invesco, HDFC, Hexaware, KPMG, L&T Infotech, Moody's, Sify, TATA Technologies, Tiger Analytics, etc., to name a few. The average CTC offered to the Class of 2022 increased by 15% to INR 10.53 Lakhs p.a. while the highest domestic CTC was INR 17.9 Lakhs p.a. offered by a global enterprise.
Dr. Debashis Sanyal, Director, Great Lakes Institute of Management, Gurgaon, said, "It has been heartening to see the increasing recognition our PGDM program is gaining in the corporate world. This year we had the fastest placements ever with the batch getting placed by December and with substantial increase in salaries. I would like to congratulate the Great Lakes Gurgaon team for a fantastic season."
IT/ITES (39%) was the largest recruiting sector followed by Consulting (32%), BFSI (15%), Internet Business (12%) and the remaining offers across Analytics, Manufacturing & Market Research. Finance was the dominant function of recruitment in which 27% of the students received offers, followed by Marketing (17%), Functional Consulting (15%), Business Consulting (10%), Digital Consulting (9%), General Management (6%), Analytics (6%), and the rest in Strategy, Digital Operations and Product Management.
Ms. Shailaja Sharma, Head - Corporate & Career Services of Great Lakes Institute of Management, Gurgaon, said, "I would like to extend gratitude to our recruiters for reposing their faith in Great Lakes, Gurgaon. The response from the Corporates has been amazing this year and we saw an increased interest both in the number and quality of offers made to the class. Great Lakes, Gurgaon, students have been participating and winning in top tier corporate and b-school competitions and recruiters are clearly recognizing them as high achievers."
Industry Classification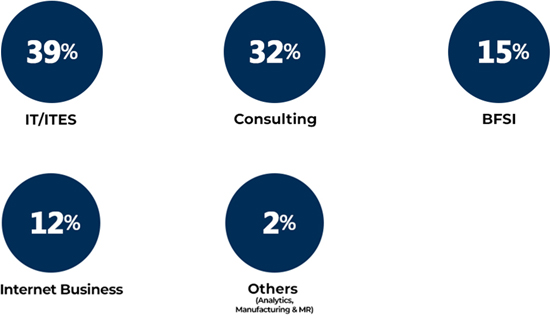 Function Classification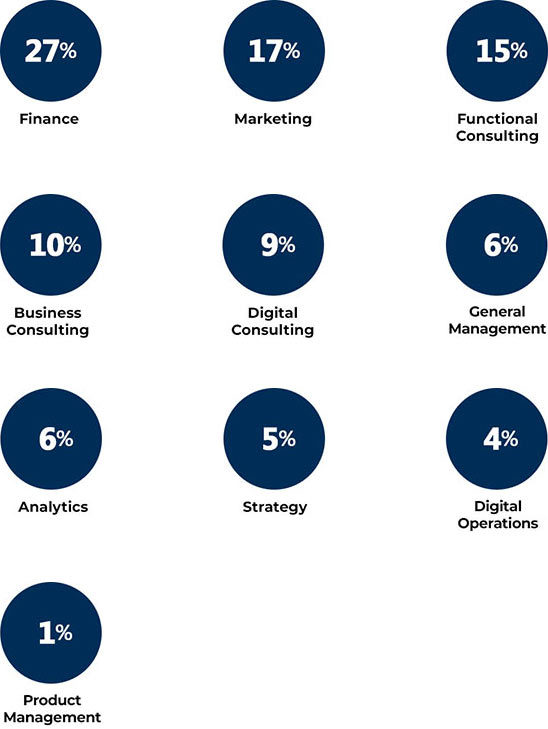 Average Salary Bracket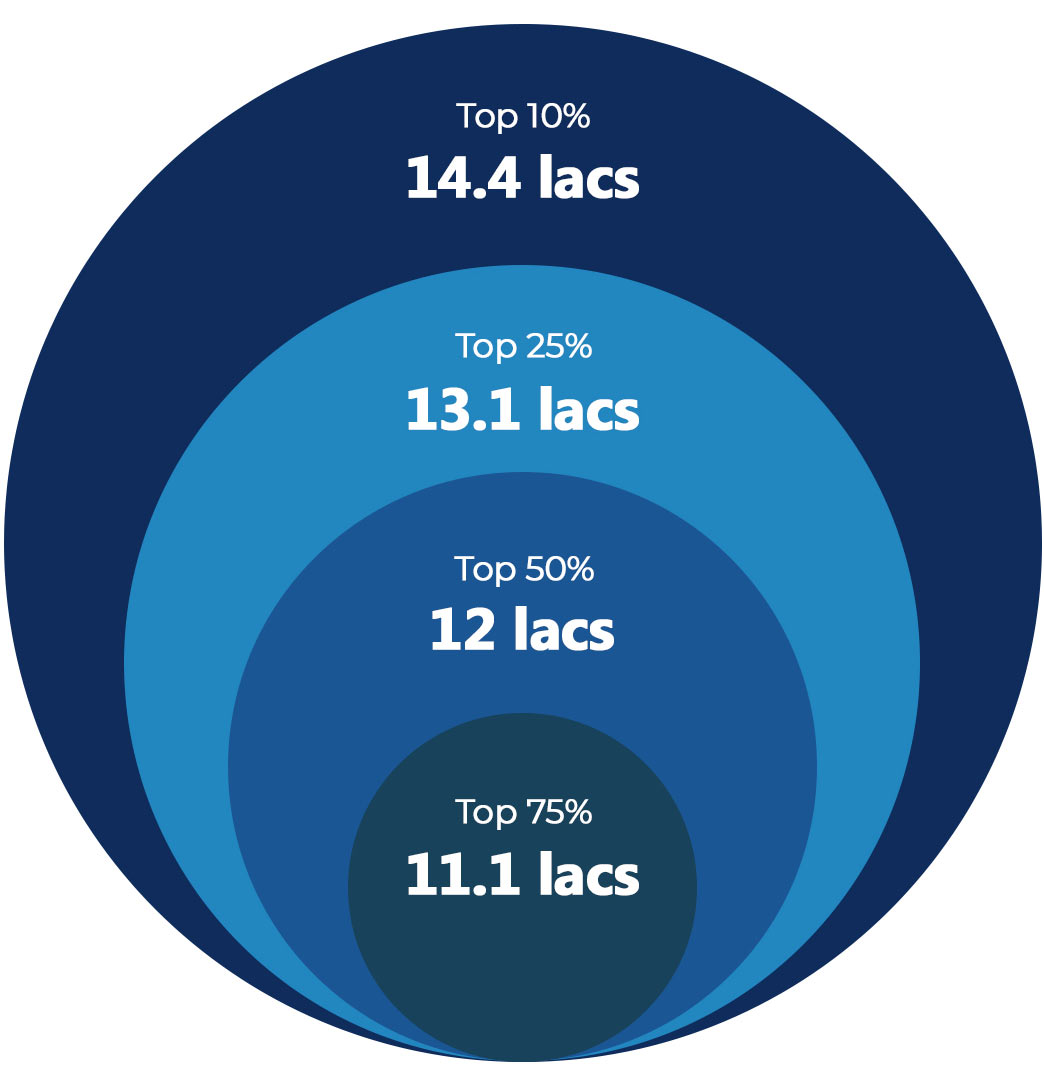 Salary Range
* All figures in INR Lakhs per annum
PGDM 2020-22 PARTICIPATING COMPANIES*
| | | |
| --- | --- | --- |
| Bank of America | Gartner | L&T Infotech |
| BYJU'S | Genpact | Moody's |
| Cognizant | Great Learning | Paymatrix |
| Darwinbox | HDFC Limited | Sify Technologies |
| Deloitte India | Hexaware | TATA Technologies |
| Deloitte USI | Indiano Ferro Alloys | Testbook |
| Droom | Infosys | Tiger Analytics |
| eClerx | Invesco | TresVista |
| Euromonitor International | KPMG India & KGS | YASH Technologies |
Notes:
List of participating companies is partial
All figures are of CTC which includes fixed salary, variable incentives and benefits