Post Graduate Program in Big Data Analytics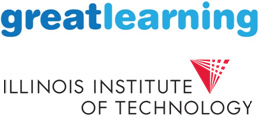 Big Data Analytics is impacting businesses worldwide and is one of the most promising career opportunities for technology professionals. Being trained in Big Data Analytics and Technologies can pave way for a high growth career. The Great Lakes' Post Graduate Program in Big Data Analytics is an exhaustive program that trains candidates in data science, machine learning, data visualization and an industry driven hands-on immersion in Big Data Technologies. Much more hands-on, industry driven and career oriented than short term Data Analytics certifications, this Big Data program can help you for transition of your career into the world of big data analytics and technologies.
The 12 month PGP- Big Data Analytics Program helps you build your technical and analytical toolkit experientially. A blended learning Big Data Analytics course structure designed painstakingly to cause minimal disruption to your work schedule without sacrificing the rigour of your learning experience.
PROGRAM HIGHLIGHTS
Duration
12 Months
Delivery Format
Blended (Weekend Classroom Sessions + Online Learning)
Cities/ Centers
Chennai, Hyderabad and Bangalore
Tools Covered
Big Data: Hadoop, HDFS, Spark, Spark Streaming, Hive, Pig, HBase, MongoDB
Libraries: MLlib, GraphX
Visualization: Tableau, Gephi
Programming: Python, R
Experiential Learning
Industry faculty, Big Data Lab, Capstone project, Case studies and Assignments
Eligibility
Graduates with minimum 50% marks and 2+ years of Programming Experience
Certification
Dual Certification from Great Lakes Institute of Management and Illinois Institute of Technology, Chicago, USA
INNOVATIVE PEDAGOGY
The program creates a blended learning environment that causes minimal disruptions to work schedule. The classroom sessions are assisted by online webinars, discussions and assignment that keep your learning continuous and cumulative.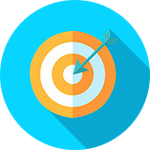 Industry Perspective Lectures
We believe in industry-relevant exposure, and ensure that a significant portion of your learning happens through practitioners and industry leaders. Industry lectures complement the classroom sessions through practical case studies and examples. Industry practitioners also act as mentors and coaches on the practical elements of the course (Capstone project and assignments).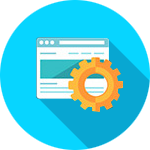 Online - Big Data Lab
All the technology tools for data ingestion, processing, analysis and visualization will be stably installed, maintained and hosted for you to access at any time to work on your assignments and the Capstone project. The tools include
Big Data Tools (Hadoop, Spark, Hive, Pig, etc.)
Visualization Tools such as Tableau and Gephi
Programming Environments such as Python & R.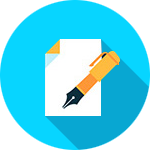 Capstone Projects
As a participant, you will be pursuing a real-world problem using a range of techniques and tools that you've learned in class. Once again, the Big Data Lab will be available to you for this at all time. The Capstone project is a critical element, and will serve as your tangible 'body of work' – an impressive way in which you can prove your mastery in this field to potential employers.
INTERNATIONAL COLLABORATION
Internationally recognized and dual certification program from Illinois Institute of Technology, Chicago (USA) and Great Lakes Institute of Management.
Industry Connect
The Post-Graduate Program in Big Data Analytics is delivered in collaboration with an impressive array of Corporate Partners, who contribute to making this program industry-oriented through practical instructions, real-world case studies and expert mentorship.
Students Speak
"The professors were extremely flexible and ready to spend more time on certain topics based on the learning requirements of the batch. The industry speakers were very knowledgeable and had hands on experience on the topics delivered by them. Interacting with them on real world problems was one of the biggest takeaways from the course."
- Clarence Wong
- Data Scientist, Verizon
"The Industry exposure has helped me bridge the gap between the theory and practice. Industry exposure during the program allowed me to get to end knowledge right from data extraction to storytelling."
- Balaji SR
- Data Scientist, Andhra Bank
ADMISSIONS
PGP-Big Data Analytics has rolling admissions with two intakes in a year (Jan-Feb & Jul-Aug). Interested candidates need to fill up an online application form and shortlisted candidates need to appear for a telephonic interview.
Download PGP-BDA course e-brochure for free. It shall give you complete information about this course, curriculum, fee & admission process, etc.