Lumiere Research Symposium
About Lumiere:
Great Lakes Institute of Management, Gurgaon, is organizing the second edition of its quarterly event Lumiere Research Symposium to be held in an online format on 7th July, 2022 from 5.30 PM to 7.30 PM Indian Standard Time (IST).
Lumiere is a quarterly digital symposium for PhD students and postdoctoral researchers working in management and allied disciplines to submit extended abstracts of their work-in-progress or early stage research. All submissions will undergo a rigorous peer-reviewing process, wherein subject matter experts will provide timely and high quality feedback to improve the ongoing research.
Abstract Submission Deadline: 25th June, 2022
Keynote Address:
Making Research Relevant and Contextual - Connect to Industry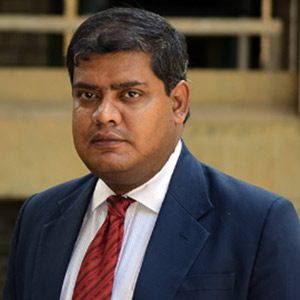 Dr. Sankarshan Basu
Professor - Finance & Accounting, IIM Bangalore
Dr. Sankarshan Basu teaches Finance and Accounting at the Indian Institute of Management (IIM), Bangalore. His research interests include Financial Calculus, Option Pricing, Bond and Portfolio Valuation, Applications of Quantitative Techniques to Finance, Insurance, Reinsurance, Risk Management, Biostatistics and Corporate Finance. He has, to his credit, a number of papers in international journals of repute including Insurance: Mathematics and Economics and the Journal of Statistical Planning and Inference. He has also presented at various international conferences of repute. He is currently President of the Asia-Pacific Risk and Insurance Association (APRIA).
We invite submissions from research scholars and academicians, including PhD students, postdocs, faculty members.
Submissions are welcome in the areas of sustainability, marketing, strategy, operations, finance, HR/OB, economics, and other interdisciplinary areas of management and social sciences.
Participants should submit an extended abstract of 1500 – 2500 words in MS Word (.docx) format. All submissions will undergo double-blind peer-review process by subject matter reviewers who will provide detailed feedback to help improve early stage research (such as Conceptual Models or Frameworks, Literature Review, Research Methodology, Hypothesis or Propositions, etc.). Best paper awards will be given to submissions receiving the highest score by reviewers.
Structure of Lumiere Research Symposium:
Lumiere will be conducted online from 5.30 PM to 7.30 PM (IST)
Based on the outcome of peer-review process, the Best Paper award winners will be selected
Best Paper winners will present their research on the day of the event
Special keynote address by an expert speaker on a research relevant topic
Area-wise breakout sessions for networking with other researchers and faculty members will be organized
Benefit 1: Receive detailed feedback from national and international reviewers on extended abstracts submitted for Work-In-Progress (Early Stage) research. This feedback will be unbiased, anonymous and high-quality. Detailed feedback will enable you to improve upon the early version of your research idea, literature review, methodology, or hypothesis along with tips to target in top-tier journals.
Benefit 2: Lumiere will host subject matter experts who will give talks on contemporary research methodologies, how to perform literature reviews, tips on publishing in high-quality journals, experience sharing by researchers publishing in high-quality journals
Benefit 3: Free registrations to avail high-quality detailed feedback plus expert-talk on research relevant topics.
Benefit 4: Selected abstracts will have the chance to submit full papers for peer-review process with our associated journals. Please note that submission to Lumiere does not mean direct publication in our journals
Date of Second Edition of GLIM Symposium: 7th July, 2022
Opening of submission and registration portal: 27th May, 2022
Abstract submission deadline: 25th June, 2022
Notification to selected candidates: 1st July, 2022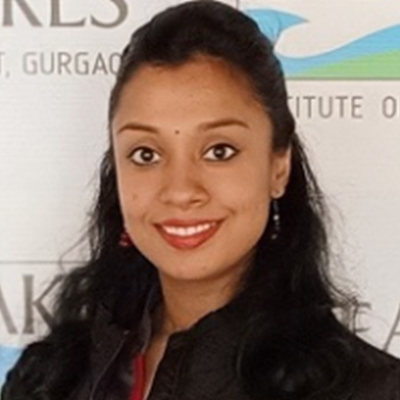 Dr. Sheetal Menon
Associate Professor
Strategic Management
Dr. Sheetal Menon is an Associate Professor in the area of Strategic Management at Great Lakes Institute of Management, Gurgaon. Dr. Menon has a PhD from Indian Institute of Technology (IIT) Bombay and received her doctoral funding from the Ministry of Human Resource Development (MHRD) IPR Chair fellowship. Her prior consultancy projects involved advisory services to national and international agencies like Department of Biotechnology (Govt. of India), USAID, World Bank, and Gates Foundation, in addition to multinationals and start-up enterprises across diverse sectors.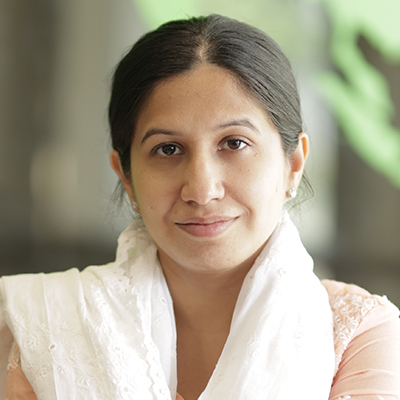 Dr. Jagriti Arora
Assistant Professor
Finance & Accounting
Dr. Jagriti Arora is an Assistant Professor in the area of Finance and Accounting at Great Lakes Institute of Management, Gurgaon. She holds a Ph.D. from the Indian Institute of Management, Lucknow. Dr. Arora also has a brief teaching experience at the University of Delhi and has also worked as a Research Assistant at the Faculty of Management Studies (FMS). Her current research interests include behavioral finance, financial literacy, and financial accounting. She has several publications to her credit in international peer-reviewed journals. She is also a reviewer for some prestigious journals like Managerial Finance.
Mr. Ravi Kishor Ranjan
Assistant Professor
Operations
Mr. Ranjan is a member of the Organizing Committee of Lumiere Research Symposium. He holds an M.Tech and a B.Tech in Electrical Engineering. He is highly passionate about exploring new technologies, developments and innovations in the business world. His last assignment was as an Academic Associate with IIM Ahmedabad.