Home
Great Lakes, Gurgaon

PROGRAMS

FACULTY

PLACEMENTS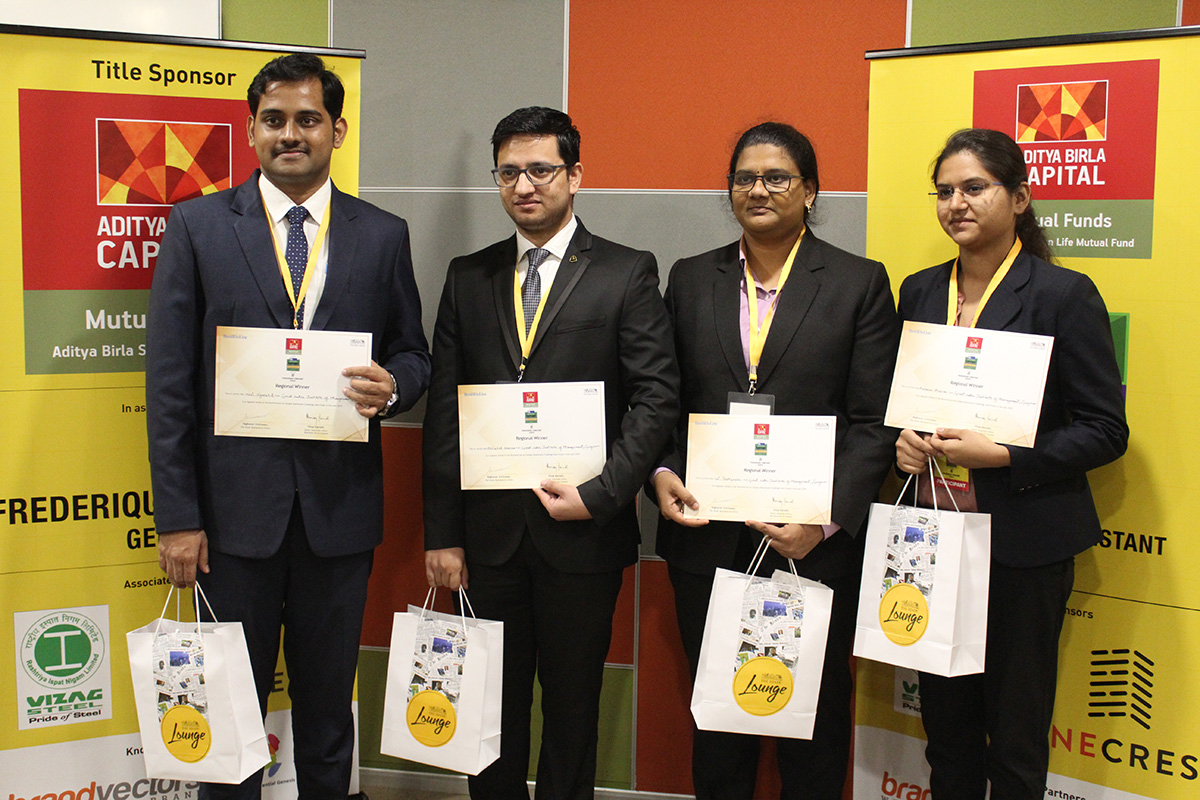 Great Lakes Institute of Management, Gurgaon, won the Delhi Leg of BLoC Boardroom challenge for the excellent business strategy showcased by the PGPM students - Hari Vignesh, Abhishek Sharma, Sai Prathyusha and Archana Mishra before the eminent jury members. Great Lakes, Gurgaon, not only won the competition but was also the host for the Delhi leg of the 3rd edition of BusinessLine on Campus' Boardroom Challenge. BLoC Boardroom Challenge is a one-of-a-kind competition for MBA students and B-schoolers. Inviting entries from all over India, the competition is structured to evaluate the participants at 3 levels.
The jury comprised of Mr. K.S. Rao, Head, Investor Education, Aditya Birla Sun Life Mutual Fund, Mr. Vishwadeep Kuila, Founder, Brand Vectors, Prof. Sam Placid, Director, Corporate Learning and Development, Great Lakes Institute of Management, Gurgaon & Mr. Jagatjit Singh, Founder & Management Consultant, GameChangerz.
The competition witnessed participation from five teams where, two teams represented Great Lakes, Gurgaon, two teams represented BIMTECH, Delhi and one team was from Institute of Management Studies, BHU. All five teams presented a business strategy to the jury, the objective of which was regaining the growth of a surfactants company. Each team was given 15 minutes to present their solution followed by 10 minutes of Question and Answer round.
While it was the team from Great Lakes Institute of Management, Gurgaon, that came out with flying colours and bagged the title of the Delhi leg of the Challenge winners, the runners up for the same were from BIMTECH, Delhi.
The event also had Mr. Lalit Sharma, Zonal Manager for Aditya Birla Capital, speaking on early investment strategies, an initiative by Aditya Birla Capital named "My First Pay Check & Mutual Funds". The objective of this short presentation was to educate the gathering of young individuals on Financial Literacy to inspire them to invest early and save for a relaxed future. It was a thought provoking session for all which compelled people to think about having financial freedom.
Recent News
Great Lakes Gurgaon welcomes University of Massachusetts Boston on campus
Read More
Great Lakes Gurgaon PGPM ranked among the Top 15 programs by Business World
Read More
Contact Us
Great Lakes Institute of Management,
2nd Floor, Orchid Centre,
Golf Course Road, Sector 53,
Gurugram, Haryana 122003