ADMISSIONS

ACADEMICS

STUDENT LIFE

Placements
Home
Great Lakes, Gurgaon

PROGRAMS

FACULTY

PLACEMENTS
Student Committees and Clubs
Great Lakes has a myriad of clubs and committees that ensure holistic growth and development of the students by providing them a platform to pursue their interests and enhance personal and professional skills.
The committees work directly with different departments of the institute whereas clubs are student-driven bodies that cater to diverse interests and academic inclinations.
Student Committees
Entrusted with the responsibility to support incoming students, the Admissions Committee at Great Lakes serves as a point of contact between applications and the institute. With meticulous planning, this committee ensures that the admissions process is carried out smoothly and efficiently. The members of this committee interact with applicants through multiple channels and address queries about the course, application process, and amenities on campus.
The Branding & Public Relations Committee strives to build a consistent and recognizable brand for Great Lakes. We leverage social media to build the brand's digital presence. With their creativity and tenacity, members of this committee ensure that the current happenings and student achievements are captured. It also provides a platform for students and alumni to share their stories.
The Great Lakes Alumni Association (GLAA) ensures that the alumni maintain a strong connection to their alma mater and have easy access to a variety of alumni resources and services. It aims to bridge the gap between students and alumni by involving them in mentorship, placement talks, and events. Alcom lays down the groundwork for an alumni network among students on campus. It brings together alumni through the years to enable an exchange of ideas and opportunities for the professional growth of both students and alumni. Alcom organizes various events, seminars, and workshops including the Alumni Day celebrations every year.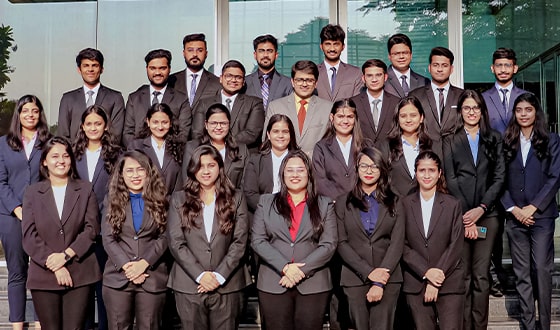 The Food Committee at Great Lakes strives to provide students with food that reminds them of home. It ensures that the student's and faculty's expectations are met by providing nutritious and high-quality food. Every fifteen days, the members plan and revise the food menu to ensure that every query is heard and the necessary changes are implemented. The committee represents a variety of food preferences allowing students from various states to bond over food. The committee is also responsible for providing refreshments at seminars as well as arranging lunches for special guests and industry experts.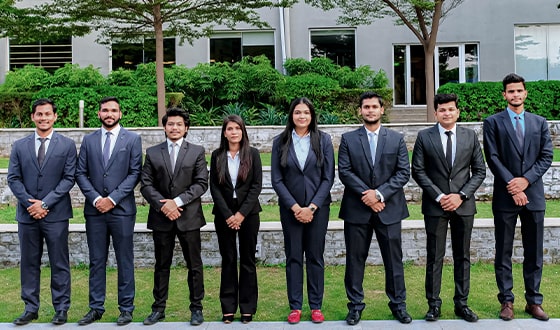 The Placement Committee is in charge of supervising and directing all placement-related activities at Great Lakes. This committee is responsible for regular interactions with corporates and human resource managers and for bringing new companies to campus. It assists students during their placement process, helps in interview preparation by organizing mock group discussions, and interviews, and helps develop the necessary skills required for target job roles.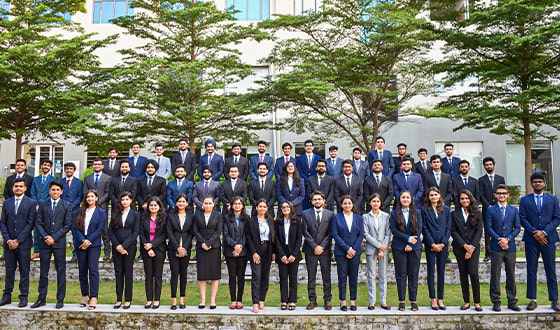 The Sports Committee at Great Lakes Gurgaon envisions building a life for students beyond academics. It organizes sports competitions to promote and promote and develop students' interest and skills in sports, with an emphasis on competitiveness, teamwork, and leadership, all while having fun. It organizes the annual GLIM Championship, the largest sports event here at Great Lakes, along with other exciting games and tournaments.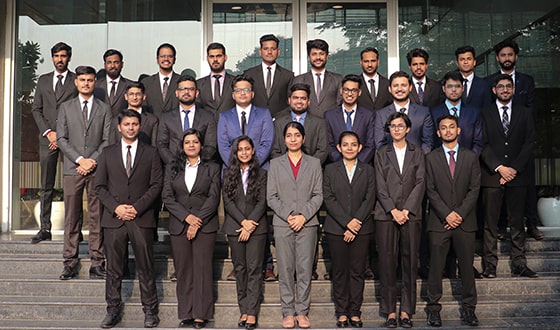 The Student Council Committee serves as a liaison between management, faculty, and students. Members of this committee represent the students and resolve their day-to-day concerns regarding academics, attendance, and hostel rules. They are in charge of maintaining campus discipline. Entrusted with the annual budget for all college events, competitions, and seminars, it aids in the planning of various cultural, sports, social, recreational, and other educational events for the students.
Student Clubs
The Cultural Club is one of the most dynamic clubs that shoulders the responsibility of ensuring the holistic development of students alongside academics. This club celebrates cultural diversity and provides the students with lively and spirited campus life. Members of this club celebrate festivals and momentous occasions with zeal and enthusiasm with the objective of keeping traditions alive and ensuring students feel at home. Fun events and competitions are also organized for students to showcase their creativity and unique talents.
At Economia, the Economics Club at Great Lakes, our vision is to make economics an exciting and enjoyable journey. We're committed to evolving into a dynamic think tank, fostering innovation, critical thinking, and lively discussions to deepen our grasp of economic principles. Our mission involves empowering students through various activities like case study competitions, economic analysis workshops, guest lectures, and engaging events, all designed to cultivate a stimulating learning environment.
Environment and Sustainability Club of GLIM,Gurgaon is a group of students who take the initiative to act as environment conservators working towards a common goal of creating awareness, bringing about reforms and reducing carbon footprint for helping the campus progress towards increased sustainability and environmental consciousness. The club also aims to collaborate with various NGOs for efficient use of resources. Sustainability being the need of the hour, the mission is to make the campus greener by planting trees in and around the campus, create awareness about food, water and energy wastage and encourage improved hygiene and reduction in plastic usage among various stakeholders for positive societal and environmental impact.
Finception is committed to providing an inclusive, professional, and dynamic environment perfectly tailored for all the ambitious students looking to expand the horizons of their skills, professional network, and exposure to various live projects in the finance domain. It believes in nurturing the experiences of the students through industry meets and relevant events and activities to help them grow holistically. The mission is to promote and propagate the mandatory learnings of seemingly complex financial concepts effortlessly through fun-filled events for every Great Laker.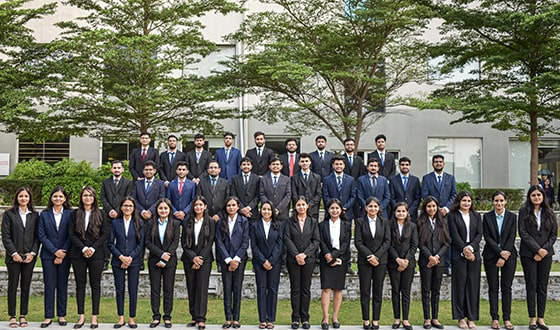 Harmony - the human resource club of Great Lakes, Gurgaon strives to sensitize students towards the nuances of HR. It offers students opportunities to hone their social and interpersonal skills through various case study events and discussions on current HR topics. The club also works towards identifying contemporary approaches to human resource management and sparking interest in human resources as a career.
With the increasing emphasis that businesses across domains have on analytics, Inquivista, the Analytics club at Great Lakes aims to educate students about the importance and need for analytics. This club raises awareness through events and competitions that test analytical skills and educate students on the latest trends and techniques for analyzing and interpreting business data. It also assists students in comprehending the potential and limitations of data analytics as a tool and helps them understand how to leverage cutting-edge technology to tackle a variety of problems.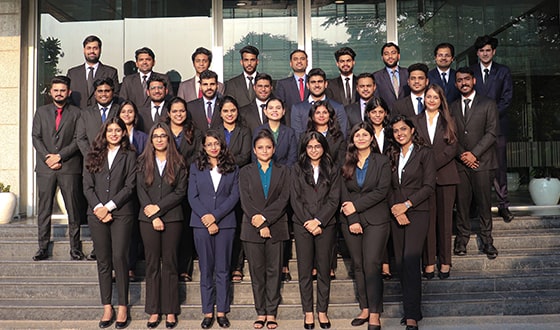 The marketing club at Great Lakes has a group of passionate young minds dedicated to putting marketing theories into practice, in the form of on-campus activities, management competitions, and industry interactions to tap into students' marketing potential. This club provides a platform for students to showcase their creative thinking and problem-solving abilities in business plans, branding competitions, case presentations, and related activities. The members also share updates about current trends in marketing to keep students abreast of evolving industry changes.
Operations and Us is a club aspiring to provide our students with an insight into the inner workings of supply chain and operations activities in organizations. It organizes guest lectures, industrial visits, live projects, quizzes, case study competitions, and treasure hunts. This club aims to share practical concepts revolving around Supply Chain, Logistics, and International Trade and to close the gap between theoretical instruction and real-world applications in a variety of operational management domains.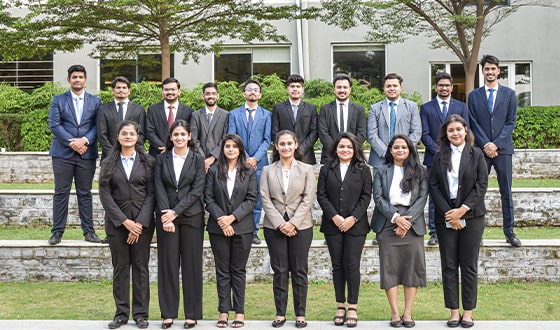 PRAYAAS - the entrepreneurship cell at Great Lakes, Gurgaon works to instill and hone the entrepreneurial mindset in students. It organizes events and workshops with the intent of fostering business management skills and enabling innovative thinking. The club believes that perseverance is what distinguishes successful entrepreneurs and therefore, works towards keeping the students' entrepreneurial spirit alive.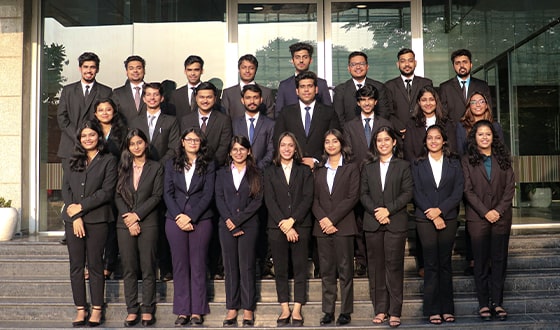 The world of consulting and strategy is an aspiration for most students. The Strategy club at Great lakes provides students with a platform to explore this industry and gain an understanding of how it functions. This club aims to help students enhance their thinking abilities and networking skills. It provides resources and support through intra-and inter-institute engagements.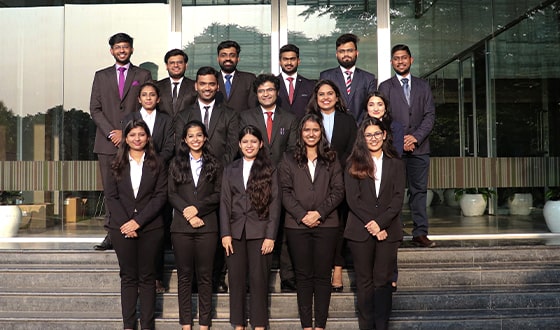 The Unstop Igniters is one of the youngest clubs of the college which represents Great Lakes, Gurgaon on the Unstop (earlier Dare2Compete) platform. It provides an opportunity for the students to take charge and organize inter-b-school competitions on the platform. Ideation and execution of strategic campaigns on campus to encourage student participation in Intra or Inter-college quizzes, case studies, and business competitions is the main objective of this club.