Admissions

Academics

Student Life

Placements
Home
Great Lakes, Gurgaon

PROGRAMS

FACULTY

PLACEMENTS
The learning experience in PGDM combines the academic rigor of world-class management programs with the hands-on application and skill development immensely valued by future employers. The salient features are:
Rigorous academic program with over 1000 hrs of classroom interaction
Extensive case-study driven pedagogy
Frequent guest lecture and classroom participation by relevant executives
Projects relevant to industry regularly undertaken by students
Substantial practice in teamwork via group projects in most courses
Compulsory 8-week summer internship with leading Indian and multi-national organizations
Regular visits to project sites and company facilities for hands-on experience and appreciation of practical issues faced in the industry
Exposure to multinational companies for understanding of best practices from the developed world
Multiple student-led initiatives with compulsory participation by all students to inculcate leadership skills and sense of responsibility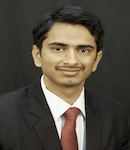 - Paresh Nadig
Ojas, PGPME Class of 2014
The Great Lakes curriculum is a perfect blend of theoretical knowledge on management and practical exposure through industry interaction with distinguished names which enables our holistic development in this niche field of energy management. Along with this, the various coaching sessions such as Financial Modelling, designing Business Plans, Training on software tools used in Management, etc. have prepared us well to face the global business challenges.
- Chandrima Ghosh
Ojas, PGPME Class of 2014
Though rigorous (read back-breaking) class schedules, assignments and intermittent exams keep us on our toes all the time, we always find time to celebrate the bond we share, during various festivals and the college functions. Supportive friends, competitive colleagues, helpful seniors and resourceful mentors around are truly the factors who have helped me to come out as the well-rounded individual I had aimed to be.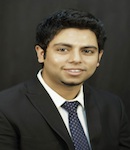 - Prakash Powdel
Ojas, PGPME Class of 2014
My first day in college was spent entirely on only introducing myself. I found out that I was the only commerce graduate in my class. Well, the thought that I had then and the experience that I have now is totally different. Words are limited, so the readers are supposed to draw out the tacit meaning behind. Great Lakes, as an institution has provided me a platform to learn, gain and grow. Overall, the "Great Lakes" experience has been literally "great", and I wish to cherish this throughout.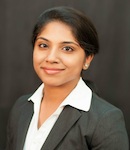 - Rekha Joy
Vulcan, PGPME Class of 2015
Being energy students is not just learning concepts and applying them but simultaneously being well adhered to the fluctuations in the industry and changes in public policy. And this is where we have an extra edge over others. Guest lectures and experienced faculty from the industry gives us a clear picture about the methods to align our thought process in the right way. Personality development is given the outmost important as one's knowledge becomes fruitful only if you know to communicate and present yourself well.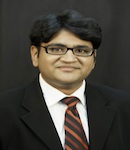 - Vishal Gajjar
Ojas, PGPME Class of 2014
My incredible roller coaster ride, or to be precise, energy coaster ride as an aspiring Energy MBA Graduate at Great Lakes provided me the holistic outlook of energy sector and equipped me with vital skills such as sound business knowledge, contemporary business tools and techniques through its well-structured energy curriculum with a great flavour of corporate interactions.
- Esha Pandey
Vulcan, PGPME Class of 2015
The thing about MBA is that you can't mug up things and vomit it on the paper, its common sense which by the way we all lack. So if you are looking forward to just a degree in energy management don't bother wasting your money but in case you want to learn something, get an edge over others and make a career in energy industry - welcome to Great Lakes!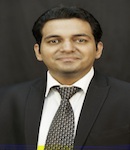 - Shakun Takkar
Ojas, PGPME Class of 2014
Great Lakes is a place where I find a unique blend of excellence and commitment. Great faculty, wonderful ambience to learn, and excellent facilities is how I describe Great Lakes. When I joined (though I had engineering degree and notable work experience), I was lacking a broad perspective to manage the operations and to understand the business. Great Lakes has helped me to look at the world from a completely different perspective and to be a competent individual and business ready manager.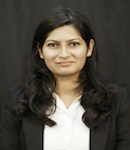 - Sarita Nisha
Ojas, PGPME Class of 2014
Overall the two years' experience of learning, un-learning and re-learning has been an enriching one and has helped unleash the hidden energy & sustainability enthusiast in me. The mentorship provided by the distinguished faculties at Great Lakes has prepared me well to face the real world challenges with great zeal and vigor.