SWIM (Successful Women in Management) is an annual event organized by Great Lakes Institute of Management, Chennai. SWIM showcases and felicitates successful women who have reached the peak of corporate management and serve as an inspiration for others. Held every year since 2007, SWIM has hosted reputed leaders, entrepreneurs and academics who have shared their experiences, struggles and valuable advice with the students at Great Lakes.
In 2020, SWIM will be conducted exclusively online, in association with Great Lakes' Term Zero initiative. The sessions will host three eminent woman leaders, who have been recognized globally for their achievements and have revolutionized the level-playing field for Indian women.
On Sunday, July 5, SWIM will host the first session with Indra Nooyi, former Chairman and CEO, PepsiCo, as a part of Great Lakes' Founder's Day celebrations. This will be followed by a session with Preetha Reddy, Vice Chairperson of Apollo Hospital Enterprise Limited on July 15. The final session will be held on Wednesday, July 29, and will have Kiran Mazumdar-Shaw, Chairman and Managing Director of Biocon Limited, as the keynote speaker.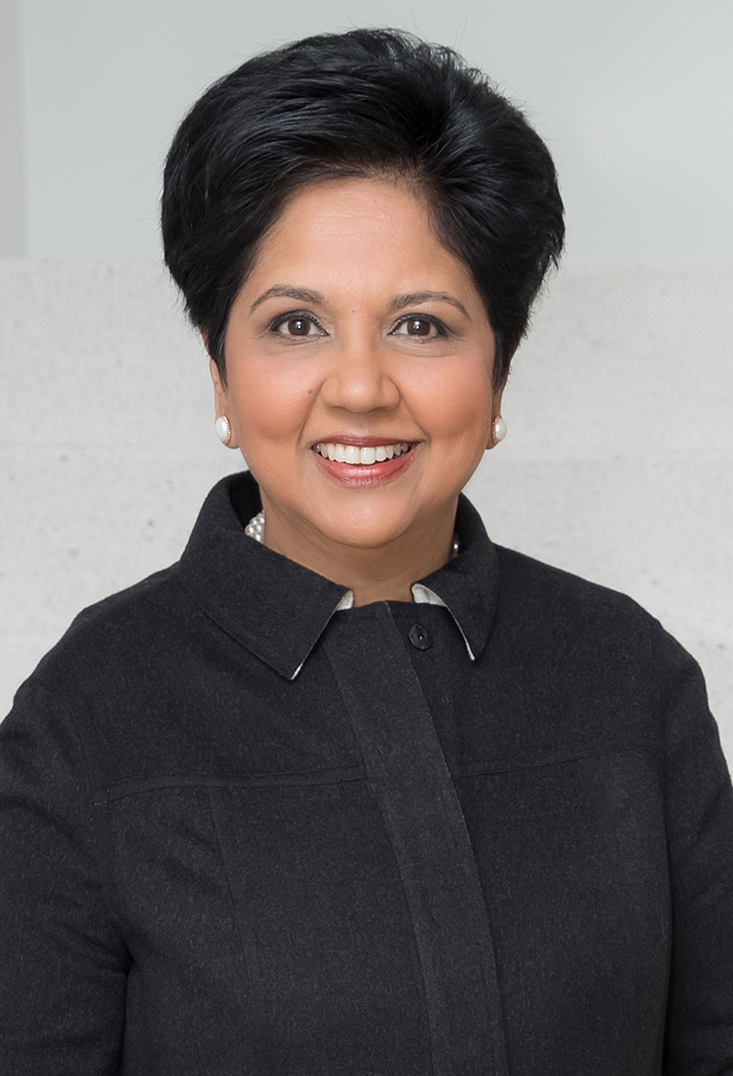 Indra Nooyi
Former Chairman & CEO, PepsiCo
Indra Nooyi is the former Chairman and CEO of PepsiCo (2006-2019); a Fortune 50 company with operations in over 180 countries.
In this role, Mrs. Nooyi was the chief architect of 'Performance with Purpose', PepsiCo's pledge to do what's right for the business by being responsive to the needs of the world around us. As part of Performance with Purpose, PepsiCo was focused on delivering sustained growth by making more nutritious products, limiting its environmental footprint and protecting the planet, and empowering its associates and people in the communities it serves. During her tenure, PepsiCo grew its net revenue more than 80%, and PepsiCo's total shareholder return was 162%.
Before joining PepsiCo in 1994 Mrs. Nooyi held senior positions at The Boston Consulting Group, Motorola and Asea Brown Boveri.
Currently, Mrs. Nooyi is a member of the board of Amazon and sits on the Audit Committee. She serves on the Global Leadership Board at edX, the world's leading nonprofit online education platform. She is a member of the International Advisory Council of Temasek, an independent director of the International Cricket Council and is a member of the American Academy of Arts & Sciences. She is also a Dean's Advisory Council member at MIT's School of Engineering and a member of the MIT Corporation. Additionally, she is the Class of 1951 Chair for the Study of Leadership at West Point where she helps enhance the ability of both the Department of Behavioural Sciences and Leadership and the U.S. Military Academy to fulfil the mission of developing leaders of character.
Mrs. Nooyi has received many prizes, accolades and honorary degrees over the years. In 2007, the Government of India awarded her the Padma Bhushan, the country's 3rd highest civilian honor. In 2007, she was named an "Outstanding American by choice" by the US State Department. In 2019, her portrait was inducted into the Smithsonian National Portrait Gallery.
She holds a B.S. from Madras Christian College, an M.B.A. from the Indian Institute of Management in Calcutta, and a Master of Public and Private Management from Yale University. Mrs. Nooyi is married and has two daughters.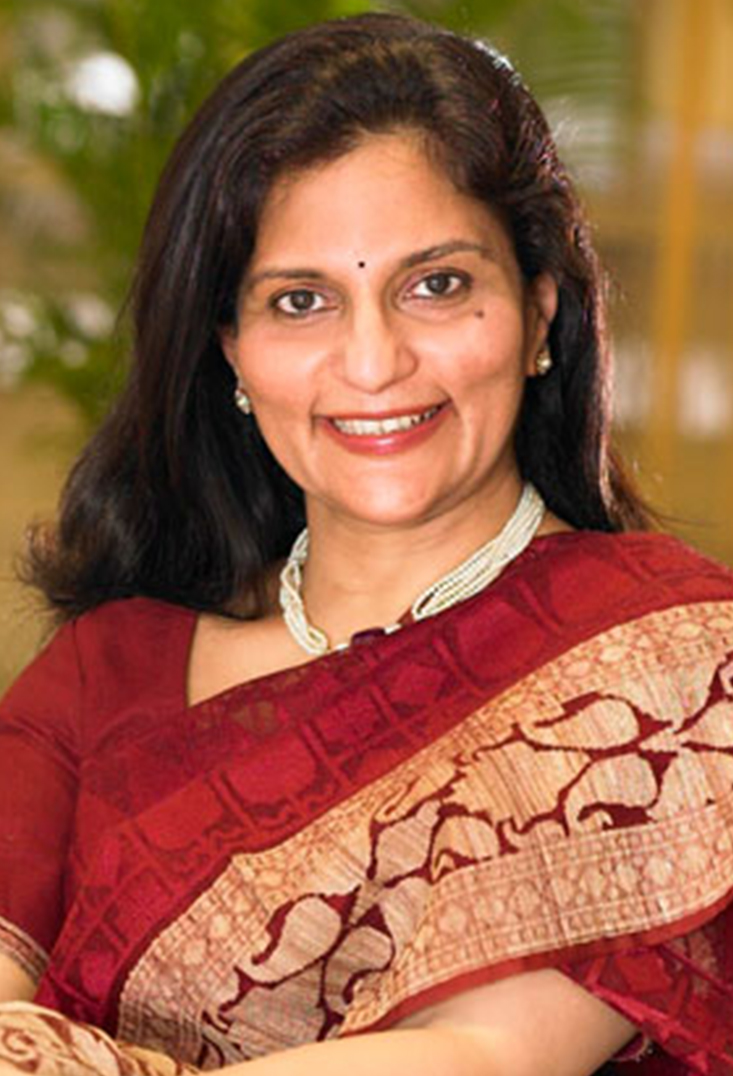 Preetha Reddy
Vice Chairperson, Apollo Hospital Enterprise Limited
Preetha Reddy is the Vice-Chairperson of the Apollo Hospitals Group, Asia's foremost integrated healthcare provider. She is widely recognized for her contributions in making high-quality healthcare accessible to millions across the country. She is known for her support to various entities and industry bodies, working for the betterment of India.
Apollo Hospitals is acclaimed as the pioneer of private healthcare in India and was India's first corporate hospital. Apollo has a robust presence across the healthcare ecosystem, comprising 74 Hospitals, 3800 Pharmacies, 200+ Primary Care & Diagnostic Clinics and several retail health models. The Group also has 700 Telemedicine hubs across 48 countries, Global Projects Consultancy, Medical Colleges, and Medvarsity. In addition, the Apollo 24/7 App offers online consultation services. Apollo Home Health provides care continuum.
Since its inception, in 1983, the Group has touched the lives of over 120 million individuals from 140 countries. Preetha works closely with the organization's 9000 clinicians in introducing contemporary protocols to continuously enhance clinical outcomes. She leads the thrust on quality improvement processes to achieve the highest standards in patient satisfaction. She is the Managing Trustee of the Apollo Hospitals Educational Trust, a principal body steering the educational endeavours of the group.
In addition, Preetha Reddy works with industry bodies and the Government of India to advance policy decisions on healthcare. She was a Founding Member of the Quality Council of India and under her guidance teams, from Apollo Hospitals worked with the Government of India in introducing the NABH (National Accreditation Board for Hospitals and Healthcare Providers) accreditation. In 2013, along with Dr. Prathap C. Reddy, she had championed the establishment of NATHEALTH - Healthcare Federation of India representing the unified and credible voice of the Indian healthcare community. She is now the President of NATHEALTH for the year, 2020-2021. She is also on the Board of Governors of the Management Development Institute (MDI), Gurgaon.
Committed to service, Preetha Reddy provides leadership and direction to several social projects like SACHi (Save a Child's Heart Initiative) which supports diagnostics and treatment of underprivileged children ailing with congenital heart diseases. Across the country, whenever the need arose, she facilitated prompt medical assistance for relief and rehabilitation in times of disasters and natural calamities.
Kiran Mazumdar-Shaw
Chairman & Managing Director, Biocon Limited
A successful technocrat of global standing, Dr Shaw heads India's leading Biotechnology enterprise, Biocon. She is highly respected in the corporate world and has been recently voted by Nature Biotechnology as The Most Influential in Bio-business person outside Europe and the USA.
Dr. Shaw received a graduate honours degree in Zoology from Bangalore University (1973) and qualified as a Master Brewer from Ballarat University, Australia (1975). Dr. Shaw also received an honorary Doctorate of Science in 2004, from her alma mater, Ballarat University, in recognition of her pre-eminent contributions to the field of Biotechnology. She has also been awarded honorary doctorates from University of Abertay, Dundee, U.K. (2007), University of Glasgow, U.K. (2008) and Heriot-Watt University, Edinburgh, U.K. (2008).
Dr. Shaw chairs Karnataka's Vision Group on biotechnology and also served on the Board of Science Foundation, Ireland. She presently serves on the Advisory Council of the Government's Department of Biotechnology where she has been instrumental in bringing government, industry and academia together, to chart a clear and progressive growth path for biotechnology in India. Most recently, she has been invited to join the Prime Minister's Council on Trade & Industry in India and the US-India CEO Forum.
Dr. Shaw is the recipient of several prestigious awards including the ET Businesswoman of the Year, Ernst & Young's Entrepreneur of the Year Award for Life Sciences & Healthcare, Technology Pioneer, etc. Her most cherished awards are the national awards, PADMASHRI (1989) and PADMA BHUSHAN (2005) presented to her by the President of India, for her pioneering efforts in Industrial Biotechnology.
Under her stewardship, Biocon has evolved from its inception in 1978 as an industrial enzymes company to a fully integrated Biopharmaceutical enterprise encompassing a well-balanced business portfolio of products and services with a research focus on Diabetes, Oncology and Auto-immune disease. During this transition, Biocon has established 2 subsidiaries: Syngene (1994) to provide development support services for discovery research and Clinigene (2000) to cater to services in clinical development.
A leading US trade publication, Med Ad News, in its 2007 listings has ranked Biocon 20th amongst the leading biotechnology companies in the world and the 7th largest Biotech employer globally.