A Typical Day
- App. Deadline for PGPM 2019-20 (Cycle 2): 31st Jan, 2019. Apply Now
- Admissions Webinar | Date: 15th Jan, 2019 | Time: 7:30 pm – 9 pm Register Now
- Candidates with 0-2 years of exp. can apply to the PGDM program. Learn More
Great Lakes, Greater life!
Tea during breaks, case analysis entertainment, lunch hour gossip, hostel parties before exams, all night study sessions with caffeine, end of day submissions is equivalent to a day in Great Lakes Institute of Management. Our day starts with a plan and ends with a commitment and determination to do better.
At Great Lakes, nothing's ordinary! Located at the backdrop of all major e-commerce, consulting and IT companies, Great Lakes is a place you can obviously count on for great learning and career opportunities. We entered GLIM, full of experience in different domains and having just one thought in mind, "I need to finish this MBA in a year and get back to work, it's not really a college, I'm a grown up now". 'Grown up' became a farce gradually. When you have early morning classes which go on till night, and assignments and exams the next day, you know you are not living an ordinary MBA life.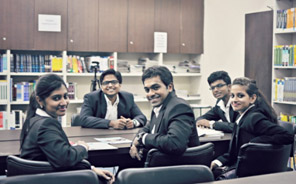 Here it's not about sleeping; it's about getting up in the midst of that dark winter at 4am, when the world sleeps and you complete your pre-reads for the classes. After rigorous 5 hours of morning classes comes lunch time, the best time wherein some of us prefer to quickly finish our lunch and get back to the thunder of books in the ever haunted library and others find the time of liberation, time to take a stroll outside, gossip around. Later you enter class and guess what you get your answer sheet for the last term and then starts the ever awaited hustle of exchanging views with happy faces, sad faces, and many more expressions yet to be termed by personologists. After the chaos ends you're back to classes, this time its finance, in the process of analyzing balance sheets you dream about your own company, becoming CEOs, but a rebuff by the teacher gets you back to reality.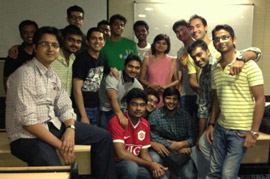 Next class, Negotiation and Bargaining, something which the girls enjoy the most but this time it's just not about bargaining on the streets for goods, it's about meticulously analyzing the grave business situations and coming up solutions benefitting both parties. Economics & Statistics class - poverty, unemployment, crime, the first glance? 'Ah! This is what I always wanted to do! I shall read economics and change the world!" Next class - Standard deviations, Binomial theorem, Poisson distribution and you understand where the world is entangled and probably it wasn't the best idea for you to start! You approach exams and the term gets over, sigh of relief! You sit down quietly and reflect, "Maybe those subjects weren't so horrendous as I thought and I have gained quite a lot from them, now I can actually analyze the real world and find out how things are"!
No matter how hard it is for a Great Laker to survive in these rigorous situations, he shall always emerge as a shining diamond out of charcoal and his day will always end at 4am but… with content and a thrill for the start of a new day!
-Surbhi Pathak
Titan, PGPM Class of 2014