Post Graduate Program in Machine Learning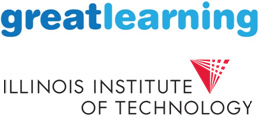 Machine learning is one of the most exciting careers to build right now. There is a high demand for Machine Learning professionals in the industry but it is crucial to have relevant skills, exposure and academic pedigree to be able to capitalise on these opportunities. The Post Graduate Program in Machine Learning enables candidates to make this transition to high-growth careers in Machine Learning, Deep Learning and Data Science.
PGP-ML is a unique learning experience crafted keeping in mind the learning needs of professionals and their career aspirations. The program uses a combination of learning methods that include classroom teaching, self-learning through videos and reading materials, team-based problem solving and sessions with industry experts. Classes are conducted on one weekend every month (for 6 months) and assisted by online webinars, discussions, and assignments. Candidates can access the course content online even after they have graduated.
PROGRAM HIGHLIGHTS
Duration
6 Months
Delivery Format
Blended (Weekend Classroom Sessions + Online Learning)
Cities/ Centers
Bangalore, Chennai, Gurgaon. Hyderabad, Pune
Tools Covered
Python, Matplotlib, Seaborn, Keras, Tensorflow, Scikit-Learn
Experiential Learning
Industry faculty, Machine Learning Lab, Capstone project, Case studies, Assignments and Career Assistance
Eligibility
Graduates with minimum 50% marks and 3+ years of Work Experience
Certification
Dual Certification from Great Lakes Institute of Management and Illinois Institute of Technology, Chicago, USA
Format
120 hours of classroom learning, industry lectures and ML lab
100+ hours of online learning (self-learning content, reading material, assessments, projects and assignments)
4 hands-on projects on Machine Learning lab
1 Capstone project
Hackathons

Weekend classroom + Online
Weekend classroom sessions by industry experts, hands-on exposure to tools and an exhaustive curriculum make this program more meaningful than short-term certifications. Experts have acknowledged it as the best Machine Learning course out there.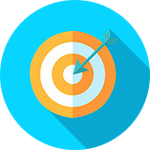 5 Hands-on projects
Gain exposure to Machine Learning by doing 4 projects and 1 capstone project. All projects are completely hands-on, facilitated by Machine Learning lab and mentored by experts.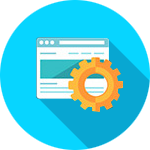 Industry Relevance
The program has been co-created and delivered by senior industry professionals as well as Great Lakes faculty. The curriculum will help you get a visceral understanding of the entire data value chain - the flow of information from inception to analysis to insight - that is essential to drawing insights from machine learning.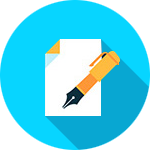 Career Services
The program helps candidates prepare for Machine Learning careers through sessions conducted by industry experts, resume building and career workshops, and access to opportunities shared by industry partners.
Great Lakes Advantage
Great Lakes, one of India's leading Business School, has been ranked as India's #1 Analytics School in 2015, 2016 and 2017. Having delivered over 2,000,000+ hours in analytics education and trained thousands of working professionals, Great Lakes is also one of the largest in impact and learner success.
International Recognition
Great Lakes PG Program in Machine Learning is the only internationally recognised Machine Learning program with a joint certification from Great Lakes and Stuart School of Business,IIT, Chicago, USA.
Students Speak
"The professors were extremely flexible and ready to spend more time on certain topics based on the learning requirements of the batch. The industry speakers were very knowledgeable and had hands on experience on the topics delivered by them. Interacting with them on real world problems was one of the biggest takeaways from the course."
- Clarence Wong
- Data Scientist, Verizon
"The Industry exposure has helped me bridge the gap between the theory and practice. Industry exposure during the program allowed me to get to end knowledge right from data extraction to storytelling."
- Balaji SR
- Data Scientist, Andhra Bank
ADMISSIONS
PGP-Machine Learning has rolling admission process. Interested candidates need to fill up an online application form and shortlisted candidates need to appear for a telephonic interview.
Download PGP-ML course e-brochure for free. It will give you complete information about this course, curriculum, fee & admission process, etc.