ONLINE AND BLENDED Programs
The following blended learning (weekend classroom + online) management programs for working professionals are offered by Great Lakes in collaboration with Great Learning, a technology enabled online and blended learning platform.
Post Graduate Program in Business Analytics & Business Intelligence (PGP-BABI)
The PGPBA offered by Great Lakes at Chennai, Gurgaon, Bangalore, Hyderabad, Mumbai and Pune cities is a 12 Month program and covers a blend of business management skills & analytics capability with hands on training on tools, real life case studies that makes candidates industry ready for business roles in analytics.
The PGP-BABI is consistently ranked in Top 3 analytics programs in the country by leading analytics magazines such as Analytics India Magazine and Analytics Vidya.
Post Graduate Program in Management – Executives (PGPM-Ex)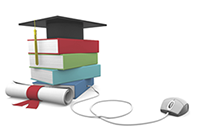 The PGPM-Ex offered by Great Lakes at Gurgaon and Bangalore is a 12 Month general management program delivered in blended (weekend classroom + online) format. PGPM-Ex helps participants develop industry relevant competencies while they continue to work and hence prepares them for a fast track career growth.
PGPM-Ex has specialization in Marketing (including Digital Marketing), Product Management, Finance, Operations & Supply Chain (including Project Management) and Analytics.
Post Graduate Program in Big Data Analytics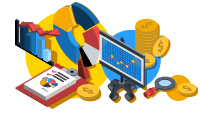 The Great Lakes' Post Graduate Program in Big Data Analytics is an exhaustive course that trains candidates in data science, machine learning, data visualization and an industry driven hands-on immersion in Big Data Technologies. Much more hands-on, industry driven and career oriented than short term certifications, the Big Data program can help you transition your career into the world of big data analytics and technologies.
Business Analytics Certificate Program (BACP)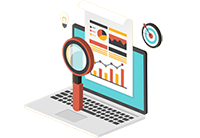 The BACP offered by Great Lakes is a 6 Month Analytics focused Online program delivered via online lectures and pre-recorded videos. The program is exclusively designed for working professionals, with a minimum 2 years of work experience, who are looking to build careers in Business Analytics.