ONLINE AND BLENDED Programs
The following blended learning (weekend classroom + online) management programs for working professionals are offered by Great Lakes in collaboration with Great Learning, a technology enabled online and blended learning platform.
Post Graduate Program in Business Analytics & Business Intelligence (PGP-BABI)
The PGPBA offered by Great Lakes at Chennai, Gurgaon, Bangalore, Hyderabad, Mumbai and Pune cities is a 12 Month program and covers a blend of business management skills & analytics capability with hands on training on tools, real life case studies that makes candidates industry ready for business roles in analytics.
The PGP-BABI is consistently ranked in Top 3 analytics programs in the country by leading analytics magazines such as Analytics India Magazine and Analytics Vidya.
MBA in Technopreneurship
The MBA in Technopreneurship program is a blended learning program which prepares aspirants for the world of Entrepreneurship and Business Leadership in the VUCA world. This program is offered collaboratively by the Illinois Institute of Technology – Chicago, and Great Lakes Institute of Management – Chennai. The MBA Technopreneurship degree is AACSB accredited, and can be completed with minimal disruption to your current work life. The course is conducted in 3 legs - the first leg at Great Lakes Chennai campus (about 150 hours of weekend contact classes staggered over 4 months), the second leg administered online by Illinois Institute of Technology (spread over 5 months), and the last leg on-campus at IIT-Chicago for a duration of 6 to 8 weeks.
Duration: 11 Months (Blended: Weekend residencies at Chennai, online learning, 6 to 8 weeks residency at Chicago)
Post Graduate Program in Machine Learning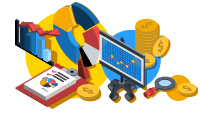 The Great Lakes' Post Graduate Program in Machine Learning is an exhaustive course that trains candidates in machine learning technologies with deep focus on advanced tools in Python, Seaborn, Scikit-Learn & more. The industry focussed and career-oriented approach makes this program a perfect pathway to transition your career into the world of Data Science & Machine Learning.
Business Analytics Certificate Program (BACP)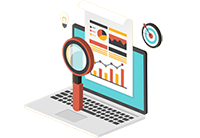 Great Lakes' BACP is an online data analytics certification that enables participants globally to gain in-depth and hands-on knowledge of analytical concepts. It takes a very practical approach to teaching analytics enabling participants to apply their learning immediately. The program adds value to all participants whether they are working executives, technology professionals, entrepreneurs, industry leaders, or final year students.
Post Graduate Program in Cloud Computing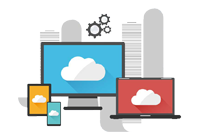 Great Lakes PGPCC is focused on empowering technology professionals for fast track careers in Cloud and Distributed computing. It is a 6-month exhaustive program offered online with live virtual classes on weekends.
The program goes well beyond preparing you for certifications. It builds a sound foundation through coverage of essential topics such as Cloud Essentials, Cloud Architecture, Cloud Service & Deployment Models, Virtual Machines & Containers, Cloud Adoption, Migration and Economics, as well as working on cloud platforms as Developer, DevOps, or Architect.
PG Program in Data Science and Engineering (Full-Time)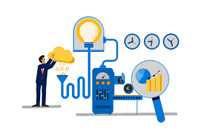 Great Lakes PGP-DSE (Full Time) is a program for fresh graduates with less than 3 years of experience looking to work in job roles such as business analysts, data analysts, data engineer, analytics engineer etc. by learning relevant data science techniques, tools and technologies, and hands-on application through industry case studies.
The program is delivered in an intensive bootcamp format with 16 weeks of classroom sessions followed by 4 weeks of project work ensuring quick and well-rounded learning. All qualifying candidates will be extended Placement assistance until 3 months post completion of the program.
PG Program in Artificial Intelligence & Machine Learning
Great Lakes PGP-AIML is a 12-month program offered in the blended format with weekend classroom sessions and online learning. It is a rigorous and hands-on program designed to develop competencies in AIML for future-oriented technology professionals.
The program builds a solid foundation by covering the most popular and widely used Artificial Intelligence & Machine Learning technologies and applications including Machine Learning, Deep Learning, Computer Vision, Natural Language Processing, Intelligent Virtual Agents, Neural Network, Tensor Flow any many more.
Deep Learning Certificate Program (DLCP)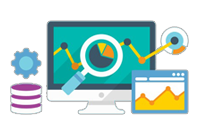 Great Lakes DLCP is a 3-month Online program with digital content supplemented by weekend lab support sessions. It enables you to understand the concepts of Deep Learning and provide you avenues for application through industry relevant projects.
The program begins with the foundation of deep learning and then gradually progresses into advanced concepts and their applications. You will learn theory and applications across Neural Networks, Computer Vision, NLP, RNN, etc.. The program content is delivered by acclaimed faculty in the field of Machine Learning and Deep Learning from IIT Bombay and Great Lakes Institute of Management.
Machine Learning Certificate Program (MLCP)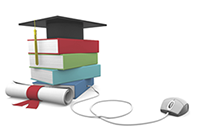 MLCP is an innovative 7-month online program that provides a structured learning framework to participants for effective learning and application of Machine Learning & Data Science concepts. The unique mentorship-driven approach of the program helps you gain industry insights and best practices from well-known industry experts in the Machine Learning domain.
The program is a perfect blend of online learning and project exposure that helps candidates gain exposure to industry applications of Machine Learning concepts. Candidates learn from top-ranked analytics faculty and industry experts through online content as well as through personalized mentorship & doubt clearing sessions. It takes a very practical approach to teach analytics enabling participants to apply their learning immediately.