ONLINE AND BLENDED Programs
The following blended learning (weekend classroom + online) management programs for working professionals are offered by Great Lakes in collaboration with Great Learning, a technology enabled online and blended learning platform.
Post Graduate Program in Business Analytics & Business Intelligence (PGP-BABI)
The PGPBA offered by Great Lakes at Chennai, Gurgaon, Bangalore, Hyderabad, Mumbai and Pune cities is a 12 Month program and covers a blend of business management skills & analytics capability with hands on training on tools, real life case studies that makes candidates industry ready for business roles in analytics.
The PGP-BABI is consistently ranked in Top 3 analytics programs in the country by leading analytics magazines such as Analytics India Magazine and Analytics Vidya.
MBA in Technopreneurship
The MBA in Technopreneurship program is a blended learning program which prepares aspirants for the world of Entrepreneurship and Business Leadership in the VUCA world. This program is offered collaboratively by the Illinois Institute of Technology – Chicago, and Great Lakes Institute of Management – Chennai. The MBA Technopreneurship degree is AACSB accredited, and can be completed with minimal disruption to your current work life. The course is conducted in 3 legs - the first leg at Great Lakes Chennai campus (about 150 hours of weekend contact classes staggered over 4 months), the second leg administered online by Illinois Institute of Technology (spread over 5 months), and the last leg on-campus at IIT-Chicago for a duration of 6 to 8 weeks.
Duration: 11 Months (Blended: Weekend residencies at Chennai, online learning, 6 to 8 weeks residency at Chicago)
Post Graduate Program in Management – Executives (PGPM-Ex)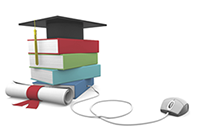 The PGPM-Ex offered by Great Lakes at Gurgaon and Bangalore is a 12 Month general management program delivered in blended (weekend classroom + online) format. PGPM-Ex helps participants develop industry relevant competencies while they continue to work and hence prepares them for a fast track career growth.
PGPM-Ex has specialization in Marketing (including Digital Marketing), Product Management, Finance, Operations & Supply Chain (including Project Management) and Analytics.
Post Graduate Program in Big Data Analytics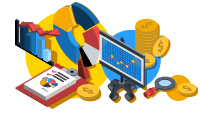 The Great Lakes' Post Graduate Program in Big Data Analytics is an exhaustive course that trains candidates in data science, machine learning, data visualization and an industry driven hands-on immersion in Big Data Technologies. Much more hands-on, industry driven and career oriented than short term certifications, the Big Data program can help you transition your career into the world of big data analytics and technologies.
Business Analytics Certificate Program (BACP)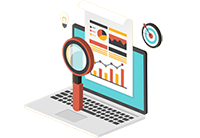 Great Lakes' BACP is an online data analytics certification that enables participants globally to gain in-depth and hands-on knowledge of analytical concepts. It takes a very practical approach to teaching analytics enabling participants to apply their learning immediately. The program adds value to all participants whether they are working executives, technology professionals, entrepreneurs, industry leaders, or final year students.
Post Graduate Program in Data Science and Engineering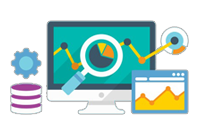 Great Lakes PGP-DSE is a program for early career professionals with less than 4 years of experiencelooking to expedite their move to roles such as business analysts, data analysts, data engineer, analytics engineer etc. by learning relevant data science techniques, tools and technologies, and hands-on application through industry case studies.
The blended mode of learning (weekend classroom and online self-learning) ensures there is no disruption to classes as physical classroom sessions are held on alternate weekends.
Post Graduate Program in Cloud Computing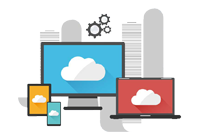 Great Lakes PGPCC is focused on empowering technology professionals for fast track careers in Cloud and Distributed computing. It is a 6-month exhaustive program offered online with live virtual classes on weekends.
The program goes well beyond preparing you for certifications. It builds a sound foundation through coverage of essential topics such as Cloud Essentials, Cloud Architecture, Cloud Service & Deployment Models, Virtual Machines & Containers, Cloud Adoption, Migration and Economics, as well as working on cloud platforms as Developer, DevOps, or Architect.