Business Analytics Certificate Program
The Business Analytics Certificate Program enables participants to gain an in-depth understanding of analytics techniques and tools that are widely used by companies globally from the convenience of their homes without any location constraints. The program is a unique opportunity for participants to pick up the analytics skills needed to build their careers in analytics and ace their job interviews. The content has been specifically designed by expert faculty and practitioners to address current industry needs.
The online program takes a very practical approach to teaching analytics enabling participants to apply their learning immediately. The program has 150 learning hours spread evenly over a period of 6 months.
PROGRAM HIGHLIGHTS
Duration
6 Months
Delivery Format
Online
Curriculum
Tools – R and Advanced Excel
Modules – Fundamental of Business Statistics, Advanced statistics,
Machine Learning. Predictive modeling and Forecasting.
Experiential learning – Mini projects, Personalized mentorship and Industry Exposure
Experiential Learning
Six Mini Project, Industry Exposure, Case studies and Assignments
Eligibility
Bachelor's degree (Students in the final year of their bachelor's degree can also apply.)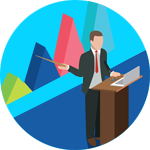 Personalized Learning
The program provides a structured learning framework to our candidates to ensure they learn along as the program progresses. Each module has recorded content that is followed by a session with an industry mentor who helps students master Business Analytics tools and techniques and clears any doubts in a small group of 5 participants for a two hour session
Hands-On Exposure
A mini-capstone project at the end of every module helps candidates internalize their understanding of the content consumed. Our coursework and practical assignments are designed to enable candidates to apply what they have learned during self-study and industry sessions.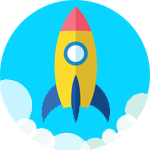 Industry Exposure
Participants get access to 2 hours of industry videos and webinars other than personalized learning sessions every week. Conducted by industry experts, these resources are business-relevant and crucial to the participants' enhanced learning curve. Additionally, there are industry sessions for 2 hours under every module where an industry speaker delivers insights on current industry knowledge and solving real life business problems.
Distinguished Mentors
Candidates learn from 10+ distinguished industry experts who mentor them throughout the course of the program. These industry experts are thought leaders in different domains with several years of industry experience that enables them to impart practical knowledge and industry insights in learning sessions.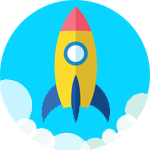 Great Lakes Advantage
A leader in data analytics training and education, Great Lakes Analytics programs are ranked as the top Business Analytics Programs in the country by Analytics India magazine and Analytics Vidhya. We have successfully delivered about 1 million hours of learning to 2000+ candidates with several success stories. World-class award-winning faculty from Great Lakes ensures that the candidates learn through an exhaustive curriculum with hands-on experience. All participants will be certified by Great Lakes
Career Enhancement Module
The Program includes career development sessions which help candidates identify their strengths, career paths that suit them and thereby empowering them to clear analytics interviews. Interacting with industry practitioners also helps candidates gain exposure and experience in transitioning their careers to business analytics.
Students Speak
"I really liked the complete program structure. The videos, lecture classes, assessments helped to gain complete knowledge of the Analytics area. Program coordinators played a key role in ensuring all members are completing the course and provided motivation."
- Gokul Ram Sivathan
- Hewlett Packard Enterprise
"The course has added a new dimension to my understanding in a profession in which I have been for almost 20 years. I can now use better sampling and better models."
- Mathangi SV
- M C Ranganathan & Co, Chartered Accountants
ADMISSIONS
Business Analytics Certificate has rolling admissions. Interested candidates need to fill up an online application form and shortlisted candidates will be offered.
Download BACP course e-brochure for free. It shall give you complete information about this course, curriculum, fee & admission process, etc.